Some of the best resources for MainWP are created by third-party resources. 
Why?
Well, that is because these experts have fallen in love with the MainWP product and are showing it to their community.
Today, we are going to take a look at a few third-party resources that will help you up to speed with MainWP.
Ready? Let's learn more.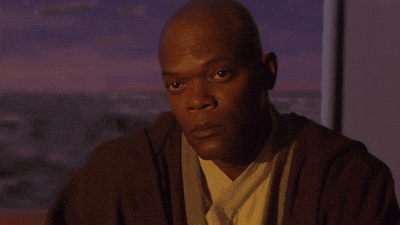 MainWP Users Facebook Group
Undoubtedly, one of the first things you will do is join the MainWP Users Facebook Group. It is the "unofficial" Facebook group for MainWP.
MainWP does not have a Facebook group, but they do have a self-hosted forum. Entrepreneur Ivica Delic runs this Facebook Group.
While MainWP does have a good and fast-responding support channel, sometimes you can get quicker responses in the MainWP Facebook Users group. That is, of course, if people in the group have already experienced your issue.
The group has a few heavy users who are more than willing to give a helping hand. One of the members, Ua Vandercar, even created a plugin to help users customize their MainWP reports.
Additionally, members of the MainWP team are in the group. New MainWP articles are often posted in the Facebook group before anywhere else. That means, often when an article is posted in the group, it is "hot off the press."
You can learn more about the man who is the founder of the group, Ivica Delic, in an article I did a few years ago.
Videos Tutorials
Sometimes we learn better by looking over somebody's shoulder. That's the great thing about video tutorials.
You get a chance to see how something works before your eyes.
It's so much better when you see it with a skilled practitioner walking you through the process.
We will take a look at a handful of third-party videos from skilled practitioners who will show you how it all works.
MainWP Tutorial – Manage Unlimited WordPress Sites From One Dashboard – WPLearningLab
Bjorn Allpas runs the WP Learning Lab. He has a Facebook Group and an excellent Youtube Channel where he shows many tips and tutorials. He has over 13M views for all his videos.
He created a great video about getting started with MainWP in 2018. He goes through the steps for installing and setting up MainWP.
The video clocks in at over 30 minutes, so Bjorn takes the time to give a thorough tutorial. 
How To Manage All Your Websites In 1 Dashboard FREE – MainWP Tutorial – WPCrafter.com
Clocking in at over 40 minutes, Adam Preiser created his tutorial for installing and setting up MainWP. 
Preiser does a great job of going through the process of getting started. He even does a quick run-through of the MainWP extensions and compares the prices. 
Adam also gives you a little insight into some of the admin features. This tutorial may be one of the most thorough videos for MainWP.
What's new with MainWP Client Report – David Waumsley
The MainWP Reports are one of the most complicated areas of MainWP, but handing clients a simple report can ease their concern about what you do in your maintenance plan.
We have an article about the reports and interviews with Joshua Vandercar, but this is a video tutorial from David Waumsley.
If you want a quick tutorial to give you a foundation for using Reports, David's video tutorial is the ideal place to start.
MainWP Client Report Personalization (with custom tokens)
How To Manage Multiple WordPress Sites for FREE with MainWP – WPTuts
Paul Charlton is the man behind the WPTuts videos on Youtube. He has over 98K subscribers and over 11M views. 
He has done a plethora of videos. 
The one he did for MainWP is about an hour long. He takes you through every stage of the process, even showing you how to set up backups. Charlton even shows you how you can create and manage pages and posts in your MainWP dashboard.
In another video, Charlton shows you his own management process, including WPReset and WP Vivid Backup Pro. 
SaaS Master
Another video that gives you a look at how you can manage sites with MainWP is the one by the SaaS Master. Check out that video here.
Wrapping it up
Sometimes learning happens best when we collaborate. In the case of third-party resources, that is what we are doing. 
If you have not already, make sure you join the MainWP Facebook Users group. Those of us who have been using MainWP for a while are quick to help.
Check out the videos I mention in the article for more help.