It's that time of the month where we dig into a roundup of WordPress news and such. And as David Lee Roth sang for Van Halen back in the day, "Might as well jump!"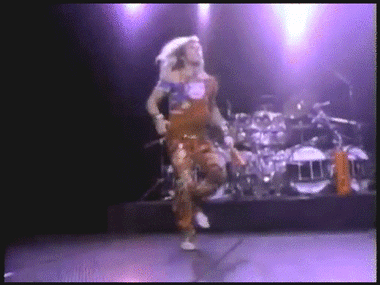 In this month's WordPress Roundup we are talking about WP, Gutenberg Times, Frontity, Koko Analytics, and gearing up for the WPMRR Summit.
You ready? Let's ride.
WPMRR Summit announces speakers
WPMRR Summit is later this month and so far they have announced three rounds of speakers. I spoke to Joe Howard this week and he said he had a few more to announce.
We will discuss the summit in greater detail in the next week or two.
If you need to register (for free) you can do that here.
WP Tavern has some information as well here.
We will have more coming next week for the second-year online conference hosted by Joe Howard of WP Buffs.
Manage all your WordPress sites with the MainWP Dashboard
WordPress Management for Professionals
All MainWP Pro Extensions are available through one of our convenient bundled packages.
Gutenberg Times picks up sponsor
Birgit Pauli-Haack announced this week that she has a new sponsor and a new position.
This is exhilarating! 🚀
Today I started as developer advocate at @Automattic. Automattic also sponsors the Gutenberg Times and the Changelog Podcast.

To be part of the WordPress developer relations team feels like coming home to me with so many friends as co-workers! 1/2

— Birgit Pauli-Haack (@bph) August 30, 2021
Pauli-Haack is a great resource for all things Gutenberg. I use her quite often to learn more. She is a very engaging and kind person.
Birgit has always been responsive to my questions asking for more information.
She launched the Gutenberg Times in 2018 to help us navigate the changing Gutenberg waters.
She will be starting the position of developer advocate at Automattic who is also the new sponsor for Gutenberg Times.
Birgit will represent developers in the WordPress community very well.
Frontity is joining Automattic
Frontity is an open-source React framework for WordPress. It helps developers create "lightning-fast" WordPress websites using React.
This past Monday the company announced they have joined the Automattic family.
According to their announcement,
"As part of Automattic, our team will contribute to the WordPress open source project and work closely with its community to help improve the full site editing developer experience."
Having Frontity on board will help improve the experience for Gutenberg and Full Site Editing.
According to Sarah Gooding at WP Tavern,
"Frontity co-founders Pablo Postigo and Luis Herranz and their team will no longer be developing and maintaining the framework. Their new focus will be on contributing to the WordPress open source project and improving the full site editing developer experience."
Matt Mullenweg himself gives good insight into the is move,
"Since Frontity launched their open source framework, they have been making the integration between React and WordPress easier. Their proven drive and experience with clean technological solutions will benefit our efforts as we continue to make the block and theme APIs a joy to use and WordPress the best development platform on the web."
Source
Automattic continues to grow which will improve the .com project and hopefully with developers like those at Frontity will improve the open-source project.
Wp-content plugin of the month Koko Analytics
Last month, WP-Content announced that Koko Analytics was its plugin of the month. This got my attention.
I have been using it on a couple of sites including my newest project RedneckCoffeeSnob.com.
It is simple to install and everything stays on the site.
It is billed as a privacy-friendly plugin.
Why consider this plugin for our analytics? Consider this from WP-Content,
"The plugin works on shared hosting or on any web server since it is fully integrated with WordPress. It deals with thousands of site visitors as well as sudden bursts of higher traffic levels, works with pages served from page caching plugins and is GDPR compliant by design. Though you get fewer data back, it keeps you in accordance with every major standard (like GDPR) without any work. It's privacy-oriented and doesn't require any third-party integration."
Here is a look at my dashboard if you are curious (it's a new site)
Now, if you need some deeper information, this might not be a good solution, but if you are more concerned about not involving a third party, this may be a good option.
What's in a name?
Names are important to companies. Especially when said names are trademarked. For example, WordPress.
This is why no one is allowed to use WordPress in a name.
The abbreviation WP is fine according to the WordPress Foundation.
For example, if the name for MainWP was MainWordPress that would violate the Trademark and would automatically be rejected in the WordPress repository.
MainWP is just fine.
Recently, a situation happened where plugins using WP at the beginning of their name were being rejected automatically. This led to the question if WP is being claimed as a trademark.
Joe Youngblood documents what he learned in a recent plugin rejection in this thread:
Here's everything I know so far about this "WP" issue with @WordPress

1. Roughly 3 months ago The WordPress Foundation requested that the volunteer team block any plugins from using the term "WP" at the start of their name.

— Joe Youngblood (@YoungbloodJoe) August 14, 2021
Coywolf dug into the story to help us find a solution.
Apparently, the plugin submission process includes a check to "… stop plugin makers from exploiting the submission process and later adding the name WordPress to their plugin name."
A WordPress spokesman recently told Coywolf, "wp- recently got added to automated checks rather than manual checks and that wp- is monitored in plugin names to help prevent the use of a common loophole."
So the check is normally a manual check to prevent folks who like to add WordPress after the plugin has been approved.
So, you can use WP in your plugin name, just don't prepend it when you upload as you may get it rejected, whether manually or automatically.
Now you know.
WP Tavern has more information in their article as well.
Wrapping it up
I have really liked Koko Analytics thus far but have not used it in any advanced manner. I am using Gutenberg on a couple of websites now.
Do you use Koko Analytics or Gutenberg? Have you created a Full Site Editing website?
Drop on over at the MainWP Users Facebook Group and let us know.