It is a new year and we will find new topics to chat about. This month's MainWP Roundup includes WordPress plugins and themes, categorization of plugins and themes, healthcare data breaches and a few more.
Get ready to ride ya'll.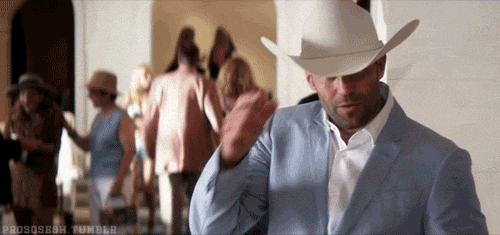 The Most Popular WordPress Plugins Released in 2022 on WordPress.org
End of the year means we spend time looking at data and such.
I Love WP does just that when it comes to WordPress plugins. Dumitru Brinzan pulled data from the repository to find the top plugins released in 2022. The data is from December 1st 2021 and December 1st 2022.
He also did a similar article for themes in 2022.
He sorts his table based on active installs and user reviews.
In his article, Brinzan says this is somewhat related to Alex Denning's article WordPress.org is ineffective for plugin distribution in 2022.
Denning explained back then,
"In 2022, we're seeing that the top plugins are getting bigger, and new plugins are not breaking through. Data collated from WP Trends and kindly updated for Ellipsis by Dumitru Brînzan shows us that if we sort plugins by the year they were added to the Repo, the # passing the big 3 active install milestones has been declining year-on-year:" and he includes a chart showing the decline. Source
It will be interesting to see the evolution of plugin distribution. One new addition to the repository is categorization, as we see in the next article by Sarah Gooding at The WP Tavern.
Commercial and Community Categorization Is Live on WordPress.org Theme and Plugin Directories
Sara Gooding highlights the new categorization of themes and plugins in this article. Plugins and themes are tagged as either Commercial or Community. Some plugins and themes are already bearing the tag.
Gooding used the example of the Askimet plugin in her article, so I decided to take a look. Sure enough, that category is appended to the plugin, but I wanted to look at others.
I checked the Yoast plugin and found a Commercial tag.
However, Nick Diego's Social Sharing Block plugin has neither.
According to Gooding, meta contributor Samuel (Otto) Wood explains it is an opt-in feature and likely isn't rolled out completely as of yet.
She did note that the WordPress default theme Twenty Twenty-Three has a Community Theme tag.
I guess it is still a work in progress.
The idea, according to Wood, is to help theme and plugin users find their way back to the more community supported extensions at Github or other repository systems.
So, it should be interesting to see this evolve over the next year.
Do you think this categorization will be helpful?
Healthcare Data Breach Statistics 2023
I used to work with a local healthcare consultant who helped local healthcare professionals choose software.
We often talk about the needs they have of securing their information.
Most took that into account that when it came to software, and that was part of his job, to help them assess that need.
But with other things such as websites, on-site cybersecurity, and software communication, they didn't always do a good job.
I have another friend who does cyber security for SMB companies in Central Arkansas.
So I always find the subject of healthcare and security fascinating.
In December, Astra, which is an online security company (not the theme company), released an article on health care breaches. They shared the top 10 healthcare security breaches and general statistics.
An astounding 88% of healthcare workers open Phishing emails.
Email is the most common cause of data compromise according to 60% of hospital representatives and healthcare IT professionals in a 2019 survey.
The top three spots for compromise were Phishing, Ransomware, and Business Email Compromise.
We live in an age where everything is digital. Everything.
And that includes our personal information. How secure are we with our own information? How secure are our clients?
Other articles of note
Here are three others, two articles and one podcast you might find interesting.
Why I am fascinated but mostly scared of the latest AI photo craze
SEO 2022 in review: E-E-A-T, ChatGPT, Search Essentials and more
Podcast Episode 161 – A Chat With Matt Mullenweg – Hallway Chats
Wrapping it up
Well, it's time for a new year and so many things are dominating our thoughts like AI, the future of SEO, data breaches, the distribution of plugins and much more.
What are you looking forward to in 2023? Let us know in the MainWP Users Facebook Group.