In the June Roundup of 2022 we take a look at a couple of acquisitions, an opinion about Full Site Editing, an interesting Twitter thread, and a podcast about WooCommerce security.
Are you ready to ride?
Let's go.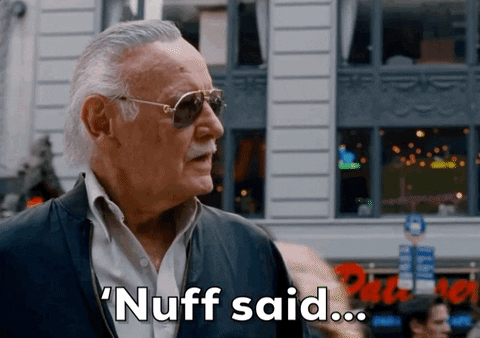 What is a month without some kind of acquisition? If you are keeping up, it seems that hosting companies are doing the acquiring. Minus Automattic, of course.
Brad Touesnard of Delicious Brains explains the process in this article a day ago on their blog.
It may have came a surprise to many, but he admitted to thinking about it recently.
"What if I could exit the plugin side of the business but keep SpinupWP and continue on with that project and its team? The more I thought about it, the more I liked the idea."
According to the article WP Engine is committed to maintaining the ACF Pro Licenses.
"Advanced Custom Fields (ACF), WP Migrate, WP Offload Media, WP Offload SES, and Better Search Replace are now part of the WP Engine family of products, enhancing their already robust offering for WordPress developers."
As for Touesnard, he is staying with SpinupWP and working on new projects moving forward.
One acquisition not by a hosting company is by Groundhogg of HollerBox.
HollerBox certainly adds to the toolbox suite of Groundhogg, which is an automation platform built on WordPress.
Adrian Tobey lays out the plan for their new plugin,
"In the coming months, we'll be overhauling the free HollerBox plugin & premium version with an updated UI and competitive features, revising pricing, adding additional plans, improving integrations and compatibility, and creating a better popup experience for HollerBox users."
Call me interested in this as I have become interested in using Groundhogg for a project I have.
I will definitely keep an eye on this going forward.
Now that Gutenberg is fully implemented in the WordPress core experience, it seems like all we hear about it is Full Site Editing.
Yeah, it's gonna take some time for many of us to embrace that.
Spencer Forman makes an argument that there is no hurry and we can "ignore Full Site Editing," for now.
"My response may not be what you were expecting: Ignore Full Site Editing.

"Instead, your products or services can be the bridge that takes WordPress sites from the old world of Classic Editor to the new world of the Block Editor, without the need to travel to the future world promised by Full Site Editing."
He says now is not the time to give up on using themes.
"Companies such as Kadence, Astra, GeneratePress, GenerateBlocks provide these powerful combinations, that I like to refer to as 'Stacks'.

"Stacks provide the reliable system upon which WordPress can finally act like a coherent platform for business owners, freelancers and agencies."
These themes have already helped WordPress users and experts alike embrace the use of blocks, so it can act as a natural bridge to the future of FSE, if you wish to do so.
In May, Seth Rubenstein, Lead Developer at Pew Research, posted a Twitter thread about how his company used Gutenberg blocks.
The Pew Research homepage is a newsy homepage that displays various types of category posts.
The thread tells how they created a quiz using a Gutenberg powered quiz plugin. Pew Research also used Gutenberg to power their Chart Builder plugin.
The company uses a mix of core and custom blocks.
As Rubenstein points out, the process of moving to "block first" has them ready for Full Site Editing at some point.
I run a site that displays lots of content and newsy articles, so this definitely got my attention.
Two security experts walk into a room. The result is a podcast episode.
Rob Cairns of Stunning Digital Marketing and Robert Rowley of Patchstack took over Bob Dunn's Do the Woo podcast.
The two talked about WordPress security for WooCommerce sites, but the information is applicable to other WordPress sites as well.
The two adjust several things including trust, what to think about when building a WooCommerce site, the normal phase of reporting bugs, firewalls and more.
Here are a couple quotes that stood out to me.
"By showing your work open source being transparent about their code, being transparent most of the times, especially the more serious plugins and the big, big names like the paid plugins, a lot of those times, they're pretty honest about security updates, and they put in the work to pay for security audits.
Robert Rowley
"I think a lot of it's being consistent and communicating. I mean, I've seen it in this space way too many times where a bug is blown up. So, I'll give an example. Recently, one of the big bugs at the time of this recording was the All-In-One Migration utility and it's been everywhere. And I had a colleague call me and say, 'Are you concerned about that?' And I said, 'Truthfully, I'm not. Because I think they've handled it well.' If you looked at the bug, the patch is already out, so there's the trust factor."
Rob Cairns
Just a reminder, the Page Builder Summit is back and takes place June 20-24. Registration is free and now open.
Previously, we have visited with Anchen le Roux and Nathan Wrigley, the summit's hosts.
Wrapping it up
That's a wrap for this month's roundup. Don't forget to register for the Page Builder Summit which takes place later this month.
Comments? Meet us in the MainWP Users Facebook Group.