Sometimes, success doesn't come from some kind of magic. For example, if you remember the movie "How the Grinch Stole Christmas," you will remember that the Grinch thought he could kill Christmas by stealing all of the decorations and gifts.
Instead, the town found a reason to have joy without special decorations and gifts.
Dr. Seuss recounts what went through his head in the story,
"And the Grinch, with his Grinch-feet ice cold in the snow,
stood puzzling and puzzling, how could it be so? It came without ribbons. It came without tags. It came without packages, boxes or bags. And he puzzled and puzzled 'till his puzzler was sore. Then the Grinch thought of something he hadn't before. What if Christmas, he thought, doesn't come from a store. What if Christmas, perhaps, means a little bit more."
Source: Goodreads
No, sometimes it isn't magic, and it isn't a silver bullet. Sometimes it is just consistency to a process.
In today's Roundup, we will take a look at a developer's content planning process, a new website for underrepresented members of tech, the first round of speakers for WordFest, an upcoming webinar, and blocked based theme.
Are you ready?
Let's ride.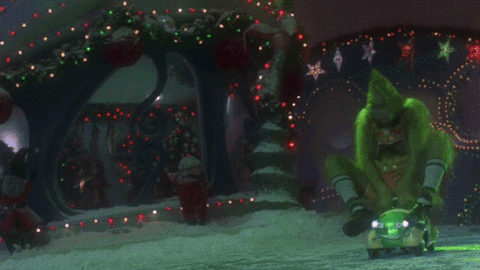 Manage all your WordPress sites with the MainWP Dashboard
WordPress Management for Professionals
All MainWP Pro Extensions are available through one of our convenient bundled packages.
"There's no magic, no silver bullet. It's just plain execution of a process." Jan Koch
If you are like me, you like to have the opportunity to peek inside to see how others do things. That is the case with a recent video by Jan Koch.
Jan takes the opportunity to show inside his Notion dashboard and how he fulfills his content planning.
According to Koch, there are three phases to his process. The first phase is collecting the ideas. The second phase is creating the content, and the third phase is repurposing and distribution.
Jan shows his layouts in Notion and how he accomplishes each phase of his process.
In his video, you can see things that are scheduled well into December on his content calendar.
What kind of process do you have for content planning?
Finding a place in the tech industry
Recently, the new website UnderRepresentedinTech.com launched. It is a database of various types of professionals in the tech industry who are under-represented.
The website is a labor of love by Michelle Frechette and Allie Nimmons.
Michelle explained in a recent live video that they received support from various companies in the WordPress space.
Allie explained the interest of both women,
"Michelle and I met working at GiveWP, and we have both commiserated throughout our friendship about the lack of diversity and accountability for diversity in our space. I am a person of color and a member of the LGBTQ community. Michelle is disabled and older than someone you would normally see in the tech space. So we have very different, yet parallel experiences when it comes to working in tech."
She noted,
"The idea for the database came out of the joint desire to overcome the challenges that both underrepresented and overrepresented folks feel. We built it together in our free time with some extremely generous sponsorships."
The database includes many in the underrepresented community, and, according to Nimmons, it is growing each day.
The website will help those searching for a more diverse representation or who have various opportunities to fill.
Check out the website, and maybe you will recognize some of the professionals who are already in the database. Perhaps you should be in the database.
The first round of speakers was announced for WordFest Live.
The first few speakers have been announced for the WordFest Live event in January.
The live event that celebrates the WordPress community and helps support the Big Orange Heart organization will occur on January 22, 2021.
The first round of speakers includes Mirian Schwab, Fatima Sarah Khalid, Joe. A Simpson, Jr., Tracy Apps, Akshat Choudhary, Nick Gulic, Courtney Robertson, and Chris Lema.
You can see and learn more about the speakers on this page.
Gutenberg Time Live Q & A with Yoast team members
The Gutenberg Times will host Omar Reiss and blog team lead Willemien Hallebeek from Yoast.
The two will be visiting with Birgit Pauli-Haack and Anne McCarthy, co-hosts, to discuss the Open-Source Story project that Yoast published recently.
According to the webinar registration page, the project was entirely made with the WordPress block editor.
The webinar takes place on Thursday, December 10, 2020, at 2:30 pm Eastern Time.
As Gutenberg's use becomes more widespread, I am sure we will see more interesting publications like the Open Source Story.
Second Block-Based theme lands in the WordPress directory
The team behind the theme Bosco has released a block-based theme. It is the second block based theme in the WordPress directory, according to WP Tavern.
A block-based theme or Full-Site Editor (FSE) is experimental and composed entirely of blocks.
"… This system allows users to experience a WordPress install that is comprised entirely of blocks. Widgets, nav menus, and the customizer screens are out. Everything from posts to site headers to navigation is handled through HTML templates, which users can customize via the site editor. It is still a raw experience but continually improves with each update of the Gutenberg plugin."
If you are looking to grasp Gutenberg themes' future, this is a nice place to start experimenting.
Wrapping it up
Have you experimented with an all-Gutenberg theme? I recently built a website that used a heavy Gutenberg experience in the theme. I was able to figure it out pretty quickly. I struggled at first as I was looking for widgets for the homepage, but I quickly adapted.