Getting started with MainWP is fairly easy with the Easy MainWP Install.
However, MainWP is a very robust and complicated tool. It gives you the power to create your own Software as a Service on a self-hosted WordPress install.
It's powerful.
"With great power comes great responsibility."
I think Uncle Ben told Peter Parker, right?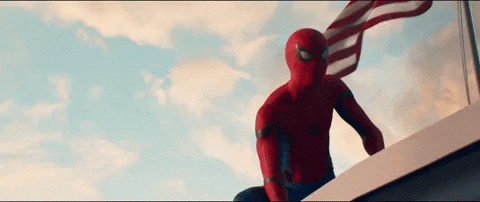 Well, there is a lot of power in your MainWP setup and the center of that power is the list of extensions that come available for use.
It can be a bit confusing when it comes time to install extensions. I get that.
After all, MainWP is a very powerful tool (we already said that).
So today, I am going to talk about how to install your MainWP extensions so that you can take advantage of all MainWP has to offer.
Getting started
So, what you need to know is that there are three kinds of MainWP extensions. First, there are free MainWP extensions. These are available whether you have a free or paid account.
Free MainWP extensions usually consist of your main tasks such as backups, uptime monitoring, vulnerability checker, dashboard admin, and security.
Second, there are MainWP extensions that come with a pro account. You need to have a paid account to access those extensions.
The third kind of MainWP extension are third-party extensions. These are extensions developed and maintained by a third party.
An example of a 3rd party MainWP extension is the Termageddon for MainWP.
To install and activate each MainWP developed extension, you will need an account from MainWP. Once you have an account set up, your extensions will be available for you at your MainWP account. Each extension will have an API Key and an API license email (the one you used to sign up for a MainWP account).
Third-party extensions do not need an API Key to activate.
So, to use MainWP and the MainWP extensions only (free or pro), you will need an account at MainWP.
Did you have your account set up? Good. Let's chat.
Installing MainWP Extensions – Free or Paid
The other day I needed to install an extension for a new site. I made a few gaffes before I got it right.
It's true, if you don't install extensions often, it can be confusing what to do first, etc.
So, we are going to take it step-by-step.
Step one, navigate to Extensions in your MainWP dashboard.
You will need to verify your username and password.
Next, click "Install Extensions."
A box will pop up with all the extensions that are available to your account. You should have access to them all if you have a Pro Account.
If you have a free account, you will have access to all of the free extensions.
Choose the one you want to install and click install.
You can click "Select all" or "Select none."
MainWP recommends you install only what you need as it can cause an information overload.
Next, click the green button "Install."
It will take a few seconds and you will see an installing graphic by your extension.
Next, Go to Extensions (in your MainWP dashboard) and look for the extension(s) you installed.
You will be sure to add your API Key and API License email.
Once you have done this, click "Activate."
At this point, your extension will be added to your MainWP dashboard and activated. You will not be able to use the extension until you have added the API Key and API License email.
Installing 3rd party MainWP extensions
To go through the process of installing a 3rd Party MainWP Extension, I decided to use the Termageddon extension to help me learn the process. I created a Privacy page for my latest project using the extension.
The process is a bit different than the MainWP extensions. If the 3rd party has their own plugin, you will need to install that on your child site(s). An example is WPvivid Backup.
The next thing you need to do is install the 3rd party extension to your MainWP dashboard. This can be done either by using the Automatic Extension(s) Installation by Using WordPress built-in plugin installer or Manual Extension(s) Installation.
Since I used Termageddon, there is no plugin to install on my child site. Termageddon uses a SaaS to generate privacy policies. Once the policy is generated, an embed code is created for you to use on your website.
I already had an account with Termageddon, so I logged into my account and whipped up a Privacy Policy. Once I had my embed code, I found the Termageddon field in my MainWP Dashboard and created my policy.
It worked really well. I didn't dig into everything that is offered through this extension, but I was amazed at how quickly I was able to create and privacy policy page once I had the embed code from my Termageddon account. Once you do this, you can create and install privacy policy pages to each of your sites fairly easily.
Wrapping it up
Are you new to MainWP? Or are you a long-time user and struggle to install the extensions?
Installing extensions is not something we do often. We may install the when we first start, but then not again for a long time.
My hope is that this guide will help you when you need to install a new extension or getting started using MainWP.