In this month's roundup, we take a look at new StudioPress news, WordCamp Europe (next week!), changing search engines, improving your website strategy, and optimizing your WordPress site for SEO without a plugin.
Saddle up, my friend. We are going riding.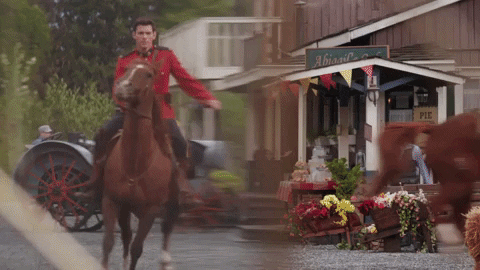 No more IE 11 – WordPress news
Mark this down as good news. Now we can be done with Internet Explorer forever! Oh man, I struggled to make sites IE friendly several years ago.
I wouldn't say I like doing sites for anyone anymore, just myself. 
This is what WordPress.org says,
"Internet Explorer 11 (IE11) was released over 7 years ago and is currently used by less than 1% of all users on the Internet with usage rapidly declining. A large majority of popular websites have already stopped supporting IE11 (including Microsoft Teams in 2020), and even the Microsoft 365 apps and services will be dropping support later this year."
Slow applause with a smirk.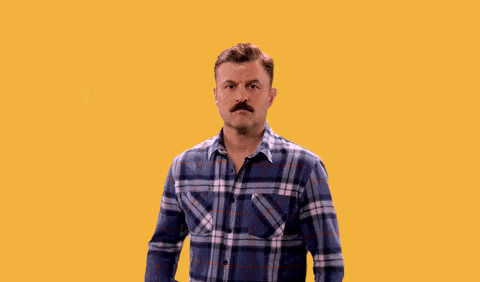 WordPress Europe Schedule is up
We discussed future WordCamps a few weeks ago, and now the WordCamp Europe schedule is up, and it starts on Monday. 
Are you planning to go?
It is free, and it is virtual, so you can literally watch it anywhere in the world. 
Sarah Gooding has the scoop at WP Tavern.
StudioPress news – StudioPress
Mark this down as another opportunity to have a foundation. The Genesis Framework has always cost something, and usually, you use it in combination in one of their many pro-child themes.
StudioPress, of course, was purchased a while back by WP Engine. Now they are making a change. A big change.
With that change has come more changes. There are several in the article, but notably, they are releasing the basic Genesis Framework and Child Theme for free.
"Starting on or around June 8th, 2021, anyone will be able to download Genesis Framework & Sample Theme by providing their email address in a form." SudioPress Blog
The team is also focusing on blocks, faster support, and eliminating fees for third-party theme developers. Additionally, they will be making more StudioPress themes. 
So, if you have been a long-time Genesis user, it appears they are trying to adapt to the new WordPress market. 
Also, it might be time to download a new Genesis Framework and sample child theme to play with.
Changing default search engine in the browser – Kinsta
If you are like a lot of people, you have an inherent suspicion about privacy. Don't we all?
And then you are starting to look at things you use on the regular, such as search engines.
And maybe you want to change your default search engine. I know a lot of people are switching to DuckDuckGo. 
What if the search engine you choose is not an option in your browser? Good question and not one I had thought about.
"If that's the case, you'll have to put it in manually. While this is easier on some browsers than others, all but Safari and Opera Mini have some way to add search engines other than the default ones they provide." Kinsta Blog
However, Brenda Baron addresses this on the Kinsta blog. Baron goes on to show you how to execute this change.
Now, if you will excuse me, I have to check my search engines.
Improve website strategy – Web Dev Studios
When I hear website entrepreneurs talk about working with clients, I hear how little the business owner knows what he or she needs to be done.
This is why so many start with some kind of consulting session. 
By the way, pro tip, never start on a project until you know what they need. That may mean you have to have a paid discovery session with your new contact before giving a quote.
"But first: what is a website strategy? In its most basic definition, a website strategy is the plan you're following to achieve whatever goal it is you've set for yourself. Do you want to attract more visitors to your website? Do you want to increase users' time on site? Do you want to sell more of a product or service on your website?" Web Dev Studios
Corey Collins of WebDev Studios wrote a thorough article about improving a website strategy. Collins hits the highlights about having a strategy. 
Maybe there is something you can pick up to help your website strategy. 
No SEO Plugin for WordPress?  – SEJ
If you are like many people, one of your first plugins is something related to SEO. Maybe you install Rankmath, SEOPress, All in One, or Yoast. 
Roger Montti gives his reasons for optimizing a WordPress website without using an SEO plugin.
As he points out, "A major complaint about SEO plugins is how bloated with unnecessary features they are. But this isn't the case across the board."
So, what do you do? He talks about making the necessary changes without using a plugin. 
He explains how he implements the functions he needs. It is fascinating.
What about you? Do you always install an SEO plugin? 
Wrapping it up
What do you think about the StudioPress decisions? I used Genesis in my early days of working on WordPress. A part of me wants to download a new copy of Genesis and play with it.
I am also rethinking search engines, but I'm obviously not moving that fast. How about you? Have you switched to a new default search engine?
Finally, before I let you go, do you plan on attending WordCamp Europe? Let us know in the MainWP Users Facebook Group.
Ready to get started with MainWP? Get started today!