In this month's World of WordPress roundup, we talk about a funny video by Brainstorm Force, a plugin for Beaver Builder users, FLoC, and the upcoming Page Builder Summit.
Let's ride. Giddy up.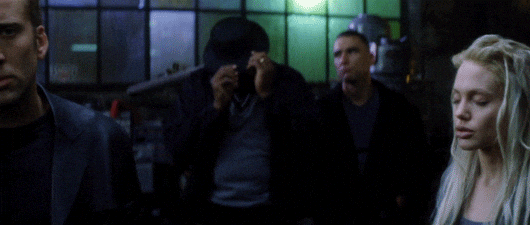 Weaks vs. WordPress, a video for fun
Put this one down in the fun category. The team at Brainstorm Force to a jab at Wix and their commercials in a video.
It features two people discussing this new website builder called Weaks. 
The video digs into the conception of an easy-to-use designer versus important functional features like SEO-friendly and bug-free.
The video has a monitor in the background with a graphic saying Weaks in fiery flames. It also utilizes sounds like something not working on a computer and various points during the discussion.
I'm sure the debate is deeper than what is in this video, but it is a light-hearted take on the Wix Vs. WordPress showdown.
WP Shots for your Beaver rows
Manage all your WordPress sites with the MainWP Dashboard
WordPress Management for Professionals
All MainWP Pro Extensions are available through one of our convenient bundled packages.
Do you design using Beaver Builder? I do and make a lot of rows. When I make a custom row that I want to use somewhere else, I save them. 
Being able to do that is a lifesaver! I can simply go into the Saved Rows feature and find a row to add to the page.
But, what if you have a ton of those rows? Can you remember what you named that one row? 
WP Shots takes thumbnails of those rows automatically. Then, when you are looking through your library of rows, you have a thumbnail to remind you of how they looked.
It can come in very handy for an agency that uses many rows for agencies.
FLoC – Federated Learning of Cohorts
You may have read or seen something about FLoC or Federated Learning of Cohorts. What the heck is it?
Well, it is Google's response to the outcry against privacy concerns. This is embedded deep in the online advertising industry.
This is why some people use a browser like Brave.
According to Google itself, 
"Federated Learning of Cohorts (FLoC) proposes a new way for businesses to reach people with relevant content and ads by clustering large groups of people with similar interests. This approach effectively hides individuals "in the crowd" and uses on-device processing to keep a person's web history private on the browser."

Source: Google
But not everyone is sold on the FLoC. Microsoft has disabled it in Edge, and others seem not to like the direction.
It seems as if Google is trying to get widespread adoption, but I'm not sure it is working. 
Robert Jacobi does a great job of breaking it down and explains the connection to advertising. See, Google wants to do away with third-party cookies used for advertising and tracking, but they don't want to let the data go.
Google's replacement plan is to have Chrome locally build an ad interest profile for you, via a system called "FLoC" (Federated Learning of Cohorts). Rather than having advertisers collect your browsing history to build an individual profile of you on their servers, Google wants to keep that data local and have the browser serve a list of your interests to advertisers whenever they ask via an API so that you'll still get relevant ads.
API solves everything, right? 
So, if all other major browsers are saying no to FLoC, what does that mean for WordPress? Matt Mullenweg says they have made no decisions, but there is a proposal to block FLoC by default.
There are already plugins in the WordPress repository to disable FLoC. 
The other side of the table is how this affects companies that rely on advertising for revenue. What should they do? And, several already use WordPress.
Should FLoC be disabled by default, be an option to disable, or be disabled by a plugin? 
Sebastian wrote a post on how to disable FLoC on your child sites here.
One thing is for sure; big changes are coming to the online advertising game as it is now. 
One wonders, will a product or website continue to follow us around the internet? That is spooky, even for the most advanced in technology. 
More FLoC Resources
Tweet from Matt
Contrary to headlines, "WordPress" hasn't made any decisions or changes yet with regards to #FLoC. It is more correct to say there is a proposal from a WP contributor to block FLoC by default. https://t.co/YNRYuFWoaZ

— Matt Mullenweg (@photomatt) April 19, 2021
Resources
WordPress may automatically disable Google FLoC on websites – Bleeping Computer
Everybody hates "FLoC," Google's tracking plan for Chrome ads = arsTechnia
Google FLoC is a flop? Not so fast – TechBeacon
Wanna disable FLoC?
https://wordpress.org/plugins/wpm-floc/
https://wordpress.org/plugins/disable-floc/
For your MainWP Child Sites – MainWP
Page Builder Summit
The Page Builder Summit is returning in a little over a week. From May 10-14, the summit will bring you some of the best speakers on page builder topics.
Hosted by Nathan Wrigley and Anchen Le Roux, the summit has 35 industry experts lined up to share insights and much more.
Some of the speakers include Ben Pines from Elementor, David Waumsley, Laura Elizabeth, Lesley Sim, Melissa Love, Jimmy Rose, Pete Everitt, Polly Sla, Piccia Neri, Lee Matthew Jackson, Paul Lacey, and Michelle Frechette. 
The tickets are free to attend, but you can upgrade to access the content beyond the week. 
"First, this summit was created specifically for users of WordPress Page Builders. This isn't general advice for any WordPress user out there. Every single presentation is focused upon some aspect of building WordPress websites with a Page Builder."  Page Builder Summit
Do you plan on attending the summit?
Wrapping it up
Do you plan on attending the Page Builder Summit? It looks like it is turning out to be a good summit with some very credible speakers. 
What are your thoughts on FLoC? 
Drop your thoughts in the MainWP Users Facebook Group.