It is April folks. Where has this year gone?
There are no jokes here, just another roundup of things happening in the WordPress Universe. Let's get started, shall we?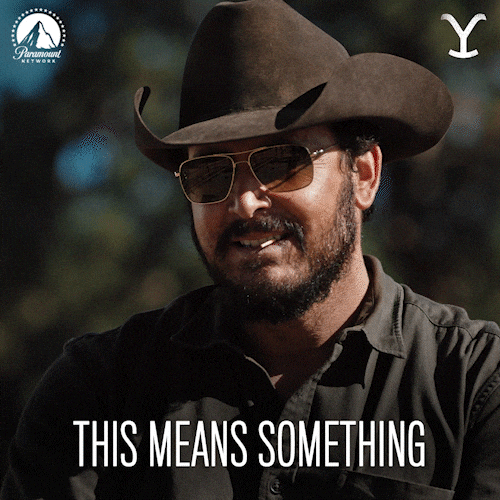 The Pattern Creator is now open
One thing I'm excited about is the new Pattern directory in the WordPress repository. For someone who is trying to make a switch to the Gutenberg editor, the Pattern Directory is great.
As Justin Tadlock says at the WP Tavern,
"The WordPress pattern directory finally opened its gates to the entire community today. Anyone with a WordPress.org account can log in, go to the pattern creator, and start designing." (notice the drop cap he used)
And, it is so easy to use. Just copy and paste.
Block patterns are essential to working with Gutenberg page layouts.
I am not the best developer and certainly know little about JSON and other things connected to creating Gutenberg patterns, so this is a great addition for someone like me.
Now, I have created patterns on a page before, but I am not the best at doing so. Patterns serve as a snippet of a layout template to help move you along.
WP Owls now serves advertising in its newsletter
In recent years, email newsletters delivering WordPress news and information have taken off. Once of those successful email newsletters is WP Owls ran by Agnieszka and Maciek Palmowski, Bartosz Nowak, Asia Kałuża, and Pixel the cat.
I actually had a face-to-face chat with Maciek earlier this year and he share some of the background for the newsletter.
The newsletter has been around for a few years published in Polish for WordPress users in Poland. Recently they started publishing in English.
WP Owls is up to 78 issues and has become one of the more popular newsletters in the global WordPress space.
Recently, Maciek announced on Twitter that the newsletter will begin accepting sponsorships.
He explained in the Twitter thread that he never wanted it to become a job, but he began to notice the need to cover expenses for the newsletter.
And with a final piece of advice from Maciek,
"If you feel that you are doing a good job – give others a chance to at least get you coffee – you earned it. It took me too long to realize that."
I agree. Well done WP Owls team!
CSS Tricks joins Digital Ocean
I can remember the days of being so confused by CSS that my head spun.
It seemed like I found myself at CSS-Tricks trying to make sense of the language.
Like many of us, we have returned to CSS-Tricks time and time again to learn and find snippets to change colors, fonts, and other elements.
Chris Coyier is the guy behind the site and there is little doubt it has been a huge help to developers across the globe, WordPress or not.
It is no surprise that one day, someone would find the value too good not to pass up.
Also, can you blame Chris for doing something else?
So, what happens to CSS-Tricks? According to Coyier,
"The site and content is staying right here. DigitalOcean is committed to continuing to produce high-quality content on front-end development and tending to the trove of content that exists here already."
Well, that was easy.
Next.
Coyier explains that the site needs "more muscle" than the small team he had assembled over the years.
He says,
"They have the resources to put behind CSS-Tricks, and the motivation to do so. I fully trust them to do it, as they've been successfully doing it themselves for a long time."
So, there you have it. Digital Ocean now owns the site, but the site remains in the same place.
You can read Digital Ocean's announcement here.
WAPUU Free Alphabet Coloring book
Okay, for the feel-good story of the month, we have a new kids' coloring book!
The WordPress Wapuu Alphabet Ebook For Kids is a free downloadable ebook that can be used as a coloring book featuring 26 Wapuus.
It only costs a coffee.
As the website says,
"This ebook is a fun way for kids to learn the English alphabet. The ebook contains twenty-six unique Wapuus, each representing a letter from the English alphabet and the most commonly used words (among kids)."
Raitis Sevelis is the WordPress professional behind the project.
Do you have kids? This might be a fun little project while helping them learn a small amount about what you do for a living.
Wrapping it up
It was a busy month in WordPress as Spring often is. There were several things that happened, including the controversy surrounding the Zamir Plugin.
Josepha explains how the plugin "slipped through the cracks" to get included in the repository.
Other WordPress folks had tons of opinions, including Heather Burns.
You can find more from WP Tavern and from Post Status.
We have also seen the launch of the OpenVerse which is, essentially, a search engine for Creative Commons images.
You can find the OpenVerse on the WordPress website.
Don't forget, later this month is Atarim's Web Agency Summit.
What are your thoughts on these news stories? Let us know at the MainWP Users Facebook Group.