I have a confession to make. I get entirely too many email newsletters. I can't read them all.
You wanna know what's hard? Most of them are excellent emails. They are easy to read, done well. It's just hard to keep up.
One thing I need to keep up with on the regular is WordPress news.
I am making a concerted effort to streamline the best resources I know about. How about you?
There are several WordPress email newsletters available to the community.
Today we are going to take a look at seven of those  WordPress email newsletters.
I might have missed your favorite email newsletter. I can't get them all. If that's the case, feel free to add yours to the list in the MainWP Users Facebook Group.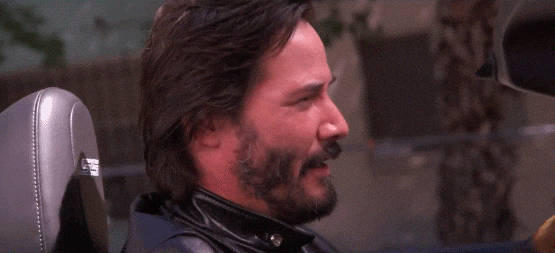 WP Owls
One of the top newsletters for WordPress news is WP Owls. WP Owls sends out a newsletter once a week.
The newsletter is maintained by Agnieszka Palmowska, Maciek Palmowski, Bartosz Nowak, and Pixel the cat.
WP Owls included my article 5 things I learned writing 400 articles at MainWP, and there is probably a GIF for that in Episode 40.
Additionally, the owls have started a podcast and are up to three episodes now.
Hi💚

This week: #WordPress, #Gutenberg, @wpengine Summit, #headlesshttps://t.co/ZPvMfZz9l6@SergeyBiryukov @yoast @wordpress @webdevstudios @karmatosed @tejones @karks88 @LocalWP @WordSesh @chrislema @highrisedigital @magicroundabout @wpmrrsummit @Gatsby_WP @infiniteuploads

— WP Owls (@WP_Owls) June 29, 2021
The first WP Owls issue was in September 2020, so they will be approaching one year shortly.
The WP Weekly
By now, many people in the WordPress space know about The WP Weekly. Davinder Singh Kainth has carved out a place for himself as doing one of the better jobs of keeping up with WordPress.
He has a weekly, and it includes news, tips, specials, and even a giveaway or two.
The first issue was published in July of 2020. Now, the publication has 52 issues.
He regularly has sponsors who help offset the costs of running the newsletter.
Each week, this is likely one of the first newsletters I read. I know many in the MainWP community have benefitted from his newsletter.
He does a great job of keeping us up to date, often the first to give us news. Davinder is well respected in the WordPress community for his work.
WP Ecosystem… Castos podcast hosting is going big towards the private podcasting market buoyed by investments by Automattic, Yoast SEO, and individual investors. https://t.co/mF4c0DRBcM [via WPWeekly52 https://t.co/CHmGMXrzUQ] #WordPress @CastosHQ

— thewpweekly (@thewpweekly) July 9, 2021
WP Content
A product of Awsm Digital Innovations, the WP Content website (wp-content.co, not to be confused wpcontent.io) is a repository of WordPress articles for beginners and savvies alike.
The name seems to be a clever use of the wp-content naming convention for various content in the WordPress directory.
"wp-content.co is curated by Awsm Digital Innovations, a web product studio run by a team of WordPress core contributors. At Awsm, we have developed our own plugins and websites, so whatever is written in wp-content.co is from our own personal experience and opinions."
I like their three-fold promise of Updates that Matter, No Spam Promise, and Unsubscribe Anytime.
How to Customize WordPress Dashboard Easilyhttps://t.co/kyE2EnQf5Z#WordPress #CustomizeDashboard #howto #guide pic.twitter.com/1JP6gEVRRO

— WP-Content.co (@wpcontent_co) June 24, 2021
MasterWP
Curated by Alex Denning and Ben Gillbanks, MasterWP has been a longstanding email.
The email newsletter has been an important part of WordPress's lives for years now.
Each email is a mixture of education, tips, commentary, links, and interesting stories.
The email comes every Wednesday and is surely a top of virtual watercoolers around the globe with well over 200 editions.
So I love giving unsolicited praise: yesterday's MasterWP newsletter w/classified ad drove 20% traffic increase! https://t.co/I86bI7kq9V #WordPress @AlexDenning

— Robert Jacobi (@RobertJacobi) February 13, 2020
Simon Harper
Simon has revamped his email newsletter and now has three options to choose from.
The segmentations include Mailchimp Monday, WordPress Wednesday, and Find it Fridays (SEO topics).
He just launched his first WordPress Wednesday earlier this week.
So, you can sign up for all free or just the ones you are interested in.
The Irish designer is a WordPress, Mailchimp, and WooCommerce partner.
Simon is the MAN for this!

Go check his doc out. It's absolutely packed with info your business needs to know to adapt to these new IOS changes.

I'm thrilled to have contributed to it. Thank you @SRHDesign https://t.co/Jff37ZB5mv

— Joseph | Email Marketing 📩 (@ecom_joseph) July 8, 2021
#MorningCoffee Newsletter
I'm a fan of Robert Jacobi's #MorningCoffee Newsletter. He does a great job keeping up with what's going on and providing expert commentary.
Recently, Robert accepted a role with Cloudways. I say that to say he hasn't been as active. I am sure he will get back to offer his take on things real soon.
I believe it is worth signing up for when he starts publishing again. It has truly been one of my favorite WordPress newsletters.
EXCLUSIVE INTERVIEW: Robert Jacobi from @Cloudways https://t.co/k5NtBEGGh3 @RobertJacobi #wordpress

— Jamil Ali Ahmed (@JamilAliAhmed) June 19, 2021
The WP Minute
This goes down as something a tad different. It includes longtime WordPress podcaster Matt Medeiros. If you know anything about Matt, he's not afraid to share his opinion.
That boldness has led to him gaining lots of followers. The Matt Report is arguably one of the most popular WordPress podcasts available.
The WP Minute is an audio version of WordPress news, all delivered in 5 minutes or less.
Therefore, you don't listen to the podcast for an hour to get tidbits of info you need to do your job. Matt does it quickly, and yes, he does have an email newsletter.
You can get the podcasts sent directly to your inbox, so you don't have to go hunting for them.
The WP Minute debuted on March 29, 2021.
It's New… The first episode of the new podcast 'The WP Minute' by Matt Medeiros is here, and I (Davinder) got blamed for it (in a good way!). https://t.co/LjsacW6udu [via WPWeekly41 https://t.co/QwWkBBmzze] #WordPress @mattmedeiros @TheWPMinute

— thewpweekly (@thewpweekly) April 19, 2021
Wrapping it up
So, there you have it. Seven WordPress email newsletters to help you better get your news in WordPress.
I want to note this: ManageWP shut down their curation site for WordPress articles a while back. In this place, WP Content (not wp-content.co) took up the mantle.
The site is a great place to find content in the WordPress community. Check it out.
Do you have a newsletter you can't live without? Let us know in the MainWP Users Facebook Group.
Get started with MainWP today!