Well, actually, it is 401 articles—more on that in a moment.
I happened to notice this week that I had written 400 articles for MainWP. Some might call that a milestone. There are definitely a lot of articles.
The MainWP articles have always been there like a good friend who never leaves. Each week, whether I feel like it or not, the article is waiting for me to write. And so I write them.
A lot of things have changed in that time. It looks like the first article was in June of 2016, just about five years ago.
For five years of my life, I have been showing up each week to write an article that I hope you enjoy and learn from.
So, I thought I would sit back a bit and ask myself what I have learned. I am sure I have learned much more than the five things I mentioned today, but these are 5 things that stand out to me.
1. Mistakes happen
Mistakes do happen. Sometimes they are bigger mistakes, and sometimes they are something rather mundane. Most of the things that happen tend to be spelling mistakes.
I am not the best speller, so I rely on something like Grammarly to help me out. That being said, sometimes I spell a word right, but it is the wrong word—for example, to, two, and too. English can be weird sometimes.
Other mistakes include misspelling someone's name, using the wrong link, or forgetting to add something.
We have to give ourselves some grace.
One mistake I have made a couple of times is kind of funny. Twice I added the article as a page rather than a post. I caught it the first time and made the change. The second time was about a month ago.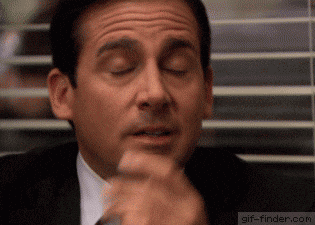 That is why I know I have written 401 posts at MainWP.
See, I told you it was funny.
2. Create a formula to keep up
I wrote startup and tech articles for a publication in Arkansas, where I live for a period of time. I enjoyed it. I got to interview business owners, startup founders, and legends.
Two articles that stand out to me are interviewing Brittany Hodak, who co-founded Zinepack, which is now called the Superfan Company, and Larval founder Taylor Otwell.
One thing I learned from my boss Roby Brock, the President of the publishing company, was to create a formula. That's what he called it.
When you are regularly publishing, it helps to create a formula you can follow. Having a formula is the same idea as a content strategy.
The bottom line is we won't publish at all if we don't have a plan. The formula idea has helped me a lot. That is why you see regular ideas like the roundup posts and the new toolbox post. They help me know what I'm doing each week.
3. Listen to the audience
There is no doubt that it helps to keep your "ear to the ground',' so to speak. Listening to your audience is a great way to know what to write.
That is why I find it helpful to interact in the MainWP Users Facebook Group. I can see the questions and talk to various users of MainWP.
I get ideas.
One idea I got recently was the "New to MainWP?" posts. With a little help from Keith Crain, we put together a couple of posts where new users can find the info they need fairly quickly.
We included the best of some of the third-party resources too.
Another article I came up with from interacting with the MainWP audience was the page builders articles. The first one was me trying to find out how many there were. The second was doing an update because of the rapid change.
Now Gutenberg is all the rage. Perhaps I will do something more extensive on that someday.
Whether you are writing for MainWP or your own site, there is so much insight in listening to your audience.
4. You never know what will actually be popular
You absolutely never know when something is going to be popular. It always seems the articles we like the most, the ones we put our sweat and passion into, seem to go unnoticed. Meanwhile, articles we don't think are our best works get more notice or feedback.
That is why you keep writing.
That is why you keep writing about things your audience wants to know or learn about.
I can tell you almost without exception, interview articles seem to do pretty well. I think that is because we are interested in people's stories.
Never neglect the power of someone's story.
5. Always keep it fun
Life is too short to be stuffy and uninteresting. I write with a casual, fun voice, and that is what I do well.
I inject storytelling from culture, movies, and songs that we are familiar with. I also use GIFs.
I use some wit in my writing as well. I don't want someone to fall asleep when reading a MainWP article. Pay close attention; you never know what I'll do or say!
I have written a poem, created a comic, an infographic, and I'm sure, something else. I am always thinking of something unique to do with the content. What's next?
Wrapping it up
I do try to have fun while I share information. That is how I am wired. Life is too short to be dull.
Everyone has something they love doing when they aren't working. Maybe it is sewing, fishing, training dogs, dancing, playing board games, or hiking. There so many things we do.
I love that we all have things that we love. It is what makes us unique.
My hope is that you learn something when you read these articles and, perhaps, even smile.