In today's MainWP Roundup, we will chat about a new and different way to generate SEO keywords for your content strategy, the need for content guidelines, and how you can have a Taylor Swift savvy customer experience.
Ready? Let's ride!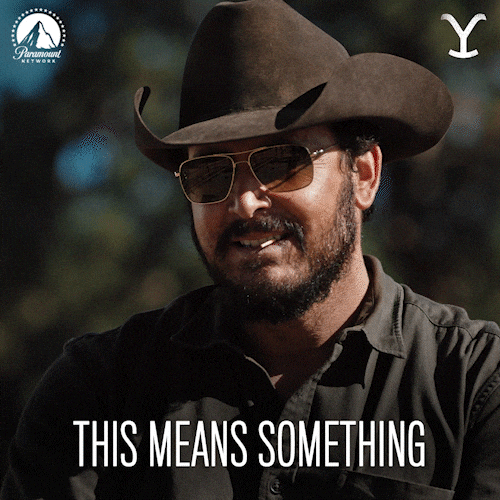 Why the Worst Search Marketers Start Content Strategy with "SEO Keywords" — 5-Minute Whiteboard
You remember Rand Fishkin, right? He was the guy that founded SEO powerhouse Moz back in the day.
These days he leads SparkToro.
If you remember when he was a Moz he did these whiteboard videos. Well, he has reprised that at SparkToro.
I came across this one the other day and found myself glued to the video.
He did a great job of breaking down how we used to do our SEO strategies.
We used to do our SEO keyword strategy by finding relevant keywords based on volume and difficulty. We would project our CTR based on this information we get from all the keyword tools we had.
He explains in the video why it really doesn't work this way anymore.
"And now it's become unfortunately a shorthand for how to do all content and that is just nuts. It's not right that look, when I say the worst marketers start with these, almost no one starts with it, but gosh, too many of us are locked into this way of thinking."
He goes on to say,
"It should be business-goal centric, not search centric because you don't yet know–you don't know that search is the best or only channel!"
Now, he says there is a change in how people find our content.
"I have news for you, friends, ten years ago or fifteen years ago search was almost certainly the best channel for everyone and today… it is not. That has really changed and we need to update our way of thinking. I bet that ten years ago, ~70% of all journeys to find digital information on the web started with Google. And I would guess that <40% do today, possibly less than 30%."
This new way Fishkin talks about is really more about doing proper marketing.
The changes in digital marketing now mean we have to take advantage of marketing strategies.
It's a new world. Is this something you have adjusted to?
8 Must-Haves In Your Content Guidelines: What Your Writers Need To Know
Wait. Before you decide to scale your content production to help with your SEO content strategy (see above), you need to create a content guideline.
That may seem like a tall task, but Maddy Osman has some tips to make it easier for you.
I have advocated for Maddy's book before, but this article might be something to help you get started.
In this article, she gives you 8 things to include, which is imperative if you are going to use freelance writers for your business.
In fact, even if you bring writers on the team, you absolutely need to do the same thing.
There is nothing harder for a writer than not knowing what the guidelines, the rails, are for the content they write for a client.
Then you get content they created, and it doesn't meet your expectations. But, you never told them what the expectations are.
As she mentions, doing so helps you save time and money, encourages consistency in content and goals, and ultimately, helps you scale content production.
Do you hire freelancers to write for you? How do you handle the expectations? Do you have writing guidelines for your writers?
5 CX Lessons From The Eras Tour… Ready For It?
What can you learn from the biggest selling artist of our time?
Well, I know you have heard of this Taylor Swift lady. She's pretty well known.
Her Eras tour has to be one of the biggest in recent memory.
Brittany Hodak used the tour as an example of great customer experience.
The thing is about Swift, no matter how many people love and follow her, she always seems to make their experience top-notch.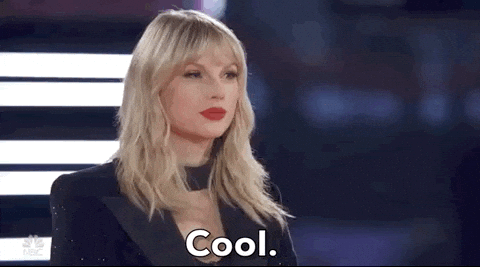 Brittany breaks it down in this article on LinkedIn.
The first tip? Personalizing interactions.
"Taylor Swift is a mastermind at personalization (you can read about my first interaction with her in a previous newsletter!), so it was no surprise that she crafted a special experience for each of her 50+ shows across 20 stadiums in the U.S."
She shows various ways Swift personalized her experiences in each city.
The second tip is "know when to override company policies?"
She tells a story about a fan who was "touching" the barricade which was against the rules, but Swift came to her defense against the security guard, looking to enforce the rules.
The other tips she listed include:
Create WOW moments for your customers
Always make it right with the customer
Treat superfandom as a two-way street
With each tip, Hodak gives an example of how Swift followed each tip.
Swift has always been legendary for her WOW moments.
Swift has a knack for creating super fans by using stellar customer experience.
Is there a lesson for us in Swift's customer experience? I think so.
How can we create more superfans for our customers?
Upcoming events
WP Accessibility Day
WP Accessibility Day starts on September 27, 2023. Lead organizers include Amber Hinds, Bet Hannon, and Joe Dolson.
Think WordCamp but for accessibility. Credits are available for International Association of Accessibility Professionals Web Accessibility Specialist (WAS) and Certified Professional in Core Competencies (CPACC) certifications.
PageBuilder's Summit
The Pagebuilder Summit is back and is September 18-22 2023.
Returning as your hosts are Anchen le Roux and Nathan Wrigley.
The lineup and talks are set, and you can see them on their website.
Wrapping it up
I think we all underestimate the power of a customer experience. Often, I think we are just trying to get the work done.
We can learn a few things from Ms Swift and create our own super fans.
Whether we are helping with SEO work, content work, or managing a website.
What are some things we can do to create a better customer experience as a website care specialist?