In this month's roundup, we take a look at the Atarim Web Agency Summit, Elementor's bold move, the future of WordPress Multisite, Plugin March Madness, and surprising the thing may have helped many ladies get into a career of coding.
Ready to get started? 
Giddy up.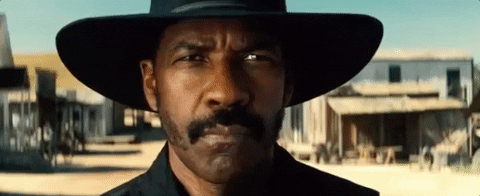 Atarim Web Agency Summit is coming in April
The Atarim Web Agency Summit is back and it will take place on April 26-29th. 
As with previous years, the summit is virtual, free, and will include loads of great presentations from experts in the website agency industry.
Hosts include Atarim's Vito Peleg, Stephanie Hudson Co-Founder of FocusWP, and Andrew Palmer Co-Founder of Bertha.ai. 
Cloud hosting for Elementor
Perhaps one of the biggest pieces of news in the WordPress world this past month is the bold move of Elementor to wade into hosting with its new cloud solution.
I have said that I think WordPress is moving more towards a SaaS model and Elementor is right there.
"Having to deal with multiple providers in terms of payment and support can be a hassle for first-timers, as well as for the more seasoned veterans among us – a hassle many of us have come to see as necessary. We're here to change that."
It seems that they target this move towards Web Creators with a very competitive price of $99 per year. This kind of solution can definitely help get some of the current users of other CMS platforms.
It was just two years ago that Elementor raised funding, which raised some eyebrows as Justin Tadlock talked about at WP Tavern.
As Tadlock noted in that article, 
"The Elementor team is set to push out new features and products at a much faster pace than before with the funding in place. Luksenberg was tight-lipped on the details."
Perhaps the raising of funds was to launch this new initiative. 
Elementor's push into this space will be something to watch and to see who else follows.
Slack down on February 22
Do you remember that day when Facebook was down? Yeah, me too. Well, on February 22 it seems Slack, one of the most used community platforms in WordPress, was down.
I remember that. I found out about it before I actually experienced it.
It made for a productive day for many.
Who's getting work done with no #Slack today?

— Todd E. Jones (@tejones) February 22, 2022
Did you notice Slack was down? 
Future of Multi-site installs?
What are your feelings towards WordPress Multisite? I have none one way or the other. I have never installed a WP MU and I doubt I ever will.
Rob Howard recently made the argument to depreciate WPMU once and for all at MasterWP.
"When it was released with WordPress 3.0 back in 2010, it was an exciting new feature – solving what was, at the time, a significant challenge for designers and developers. Today, it's so sluggish, confusing and poorly supported that it is eroding the WordPress brand."
He notes that it is no longer that hard to install WordPress and much of the problems that Multisite helped solve no longer exists.
Justin Tadlock of the WP Tavern, however, made a counterargument (don't you just love public debates.
Tadlock pointed to some of the reactions on Twitter.
This is a really bad take https://t.co/ZwDdvLejip

— Chris Wiegman (@ChrisWiegman) February 23, 2022
As he noted, a school setting is an excellent place to use a Multisite install,
"The most complex multisite setup I have worked on was for a university. I was contracted to do some development work for another WordPress agency a few years ago. My focus area was extending the user role and permissions system."
No doubt, a school system, college, or university is a great place to use a WPMU.
While Tadlock continues the discussion, Maciek Palmowski of WP Owls added his perspective, which is to say, not in agreement with Howard.
"And I agree with everyone who is pro-Multisite. Overall WordPress Multisite is just a tool and it's quite a specific one. It's not something most people will use on daily basis, but there are some rare situations (in the scale of all the WordPress installations) when Multisite is just a perfect tool for the job."
Palmowski offers a few ideas for making it better. 
What kind of experience do you have with WordPress Multisite?
March is here, Plugin madness
March Madness is here! March Madness for plugins that is. Here in America, March is referred to as March Madness because of all of the post-season college basketball tournaments. So many times, those games have big upsets and dramatic endings.
Torque Magazine has used this time to do a big tournament of WordPress plugins.
This year is the sixth year for the contest. Voting starts on March 7th. 
The first winner was Advanced Custom Fields in 2016. Other winners include Smush Image Optimization, Elementor, and last year's winner FluentCRM. 
Who will take home the prize this year? 
Tumbler girls become coders 
Is it possible that there is a generation of ladies who learn coding by having a Tumblr blog? This is the discussion in an article by Elizabeth de Luna at Mashable. 
I know from my experience, many of us guys learned to code by starting with, wait for it, Geocities. If you had a Geocities site in the late 90s and early 2000s, raise your hand.
So it stands to reason that running various types of blogs on Tumblr may have been the impetus for many ladies who chose a career in coding.
de Luna talked to a couple of ladies who got their start on Tumblr running blogs about hobbies they were passionate about. 
I know we make a lot of fun of tumblr but it did create a whole generation of young teenage girls who self taught themselves HTML and JavaScript just to make Destiel theme smut blogs or Harry Potter fan accounts or whatever and in my opinion that is pretty rad

— abby govindan (@abbygov) January 20, 2022
Many people are trying to figure out how to get girls more interested in coding and STEM. Perhaps we can look at something different like what Tumblr represented just a few years ago. 
How did you get into coding? Those stories are always fun to hear.
Wrapping it up
That's a wrap for this month's roundup. It will be interesting to see how Elementor's move to a cloud hosting platform affects the rest of the WordPress ecosystem. 
Do you use something different than  Slack? It will be interesting to see if any changes are made to work messaging after the Slack downtime.
What do you think about the future of WordPress Multisite? Let us know in the MainWP Facebook Users Group.