How do you remove personal information from Google? That is one of the topics we discuss in this May Roundup. 
We also take a look at an app to create a Gutenberg page using patterns, recent controversies, and a few upcoming events.
Saddle up. Let's ride.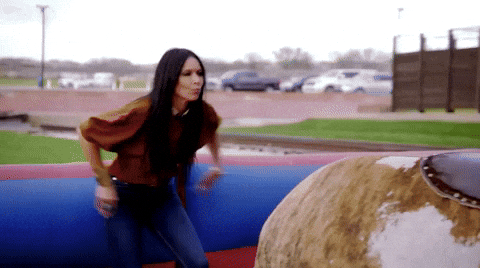 How to Ask Google to Remove Your Personal Data From Search Results
Privacy.
It is something we are all concerned about in the age of digital.
And Google, being the most powerful search engine on the planet (not sure about the universe) is likely to pick up some of that information. Ugh.
So it stands to reason there should be some way to remove that information, you know, for privacy sakes.
CNET has written an article letting us know how it works. 
"Fortunately, Google has a process that allows individuals to request certain search results be removed. In April, the company added new categories of information that could be removed upon request, including phone numbers and physical addresses."  Source.
As Dan Avery, the author notes, it's not automatic, and it takes some work on our part, including requests, URLs, and screenshots.
According to Avery, once you have made the requests, you will get notification. Also, Google may not remove the information depending on the context, such as if the information is publicly available or "broadly useful" as in a news article.
So it's not foolproof.
Additionally, Google's action means removing it from the search engine but not off individual websites, of course.
In most cases, it will be hard to scrub your info completely from the web. You will probably have to delete every account you ever created to get started. 
Hat tip to One Dog Solutions for sharing this article in his email newsletter.
Gutenberg Hub Launches an Online Page Builder App Using WordPress Patterns
Gutenberg is definitely something many people are learning more about. Many of the major theme frameworks have rolled out Gutenberg based themes.
If you work in WordPress.com, Gutenberg is ever present.
Some have been resistant, sticking to their page builders. Some have made a hybrid attempt, implementing Gutenberg slowly or on new projects. Others have jumped in completely on the Gutenberg train.
A new project rolled out recently, allowing you to create a Gutenberg page, copy the code and then paste it into your WordPress install.
the Gutenberg Hub Builder allows you to string together patterns to create a complete Gutenberg page or a section of a page.
It is a convenient way to experiment with patterns and then export them to a demo site.
Justin Tadlock at the WP Tavern explains,
"The app is still at a concept stage, but the current online version works well. Essentially, it is an interface that allows users to piece together patterns to build entire pages. Unlike the block editor itself, users cannot directly edit the content. Instead, they can mix and match patterns, copy the block code, and paste it into the editor on their WordPress install."
You can see screenshots of how the app works in the article and a thorough breakdown of how it works.
Experiment with the app. Share with us what you created! 
Controversies have arrived
It's not like we needed any controversy in 2022, but here we are, less than six months in, and we have the biggest ones of the year.
Let's start with MemberPress.
The great debate is about MemberPress locking out users after their license expires.
Folks are debating this on both sides, including the hosts of WP Builds this past week. 
You can find the discussion towards the end of the show.
Sarah Gooding explains at WP Tavern,
"MemberPress' updated renewal policy is clearly outlined in the plugin's docs about what happens when a user's subscription ends. The most controversial action is that customers will no longer 'have access to any of the MemberPress admin screens.'"
So if you let your license expire, you will lose access to the administrative functions which are crucial running a membership site.
The move is a different route than most premium plugins who usually only remove support and updates.
It is safe to say that the environment for WordPress products is changing.
Many plugins are more of a product which still functions if you do not pay for the license or a hybrid thereof. In fact, if you fail to renew your license at MainWP, you keep the product but lose updates and new releases.
So in this case, with MemberPress, they are using the license as a complete SaaS solution.
WordPress as industry has been going this direction for a while.
Others have noted that this model is how other software industry companies handle licensing. 
Certainly, if you are hosting the backend of the software for everyone, the need for getting paid for that is necessary to stay in business.
I am always of the opinion a business can do what they want with their product, but messaging matters. It appears they changed their model in the terms and may not have been super clear about it as it was discovered from someone on Reddit. You don't want customers to be surprised.
Next controversy, please.
Twitter.
That's all I have to say, isn't it? You all know that Elon Musk is buying Twitter for a little over $40B.
Some people are in panic mode while others are celebrating. In the end, I don't think it will be how either expect it to be.
The Verge has a pretty good timeline of the events and brings up some of the issues surrounding the pending sale
What do you think? Do you use Twitter often? Will you keep using Twitter?
Upcoming Events
WP 19 Day
https://wp19.day/
#wp19day
WordCamp Europe
June 2-4
https://europe.wordcamp.org/2022/
The Page Builder Summit
June 20-24
https://pagebuildersummit.com/
Wrapping it up
Have you ever had to remove personal information from Google? I can only imagine how hard it has to be.
What do you think about the future of WordPress plugins? Are they going the route of SaaS products or will they remain like MainWP.
Let us know what you think in the MainWP Users Facebook Group.