What is your favorite superhero? What is your favorite character?
We all have our favorites. For me, it may depend on the time and place.
I have always liked Batman and Spider-Man, largely because they are a part of my childhood. I remember watching the silly Spider-Man Shows on Public Broadcasting Service TV as a kid.
I watched a lot of Spider-Man, Superman and Batman shows as a kid, so they resonate.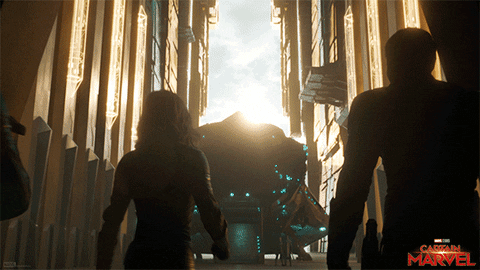 I have made up a few characters along the way, none of which have made it to print.
I mean, if you make up a character, there has to be an origin story.
So, let me tell you one of those.
Slasher was a character I created. I'm sure that is a super original name 🙄 (sarcasm). I made up the character when I worked for a bookstore.
The backstory is this:
Slasher (or Thrasher, I can't remember) was a mild-mannered bookstore cashier (I guess that was me). He would buy up a bunch of bookstore gift cards and, by day, aside from his job, he would hand those out to kids who were playing with non-book devices.

By night, Slasher was a dark night. He fought crime. It's original, I know (sarcasm).

His weapon of choice was a used bookstore gift card. He attached these sharp points on the edge of the gift card corners and used them like a Chinese star.

Each point released a slight toxin that would disable the criminal, knocking him unconscious.

Slasher also had a friend called Barista Girl. That's for another day.
What do Slasher and Barista Girl have to do with you?
We crave stories. We have told stories for the entirety of our history.
Stories help us relate to people, help us feel empathy, and help us remember facts about people.
I have a habit of remembering names with some little reference. For example, the girl at the coffee shop is Kaci, and I remember her from the band KC and the Sunshine Band. The reason it works is that Casey has a personality that's like sunshine.
Today, we are going to look at three types origin stories that may affect your business and life.
WordPress Origin Stories
Often, I will hear people tell their WordPress origin stories. I like to hear them, honestly.
I told my WordPress origin story years ago at the OpenSource.com blog. You can see that here.
Our friends at HeroPress have made an entire website out of WordPress origin stories. These stories come from all over the world, and it is nice to see how people got involved.
Others:
My Origin Story and Why it Matters
Rob Cairns' WordPress Origin Story
WordPress itself has an origin story:
The History of WordPress from 2003 – 2022 (with Screenshots) – WP Beginner
The History Of WordPress,' The Story (So Far) – Torque
The History of WordPress, its Ecosystem and Community
We all got involved in WordPress at one point. It is always nice to see where someone started and the road that brought them to where they are.
Some may talk about the old 5 minute install, the advent of premium themes and plugins, using frameworks, methods of development, and community collaboration. I have been to two WordCamps myself and for a while, hosted a WordPress Meetup in the town where I live, Conway, AR.
WordPress is a tool that you and I use every single day. We don't take that lightly and we haven't moved on to a different platform yet, so our origin story provides some insights on why we have remained loyal.
And right now, with some of the distress and heat that is happening in the WordPress community, we could all step back and listen to these stories to remember. Hearing these origin stories can also be beneficial to the leaders of our platform.
It's hard to map out the future if we don't know from where we came.
MainWP Origin Story
When I write Q&A articles, I try to include MainWP users. Why? Because I am interested in how they started.
For example, I tried to think about how I got started using MainWP.
I remember trying it out and not grasping it the first time. The biggest player was one option I looked at. I didn't feel like paying the money for the handful of sites I had was worth it.
Then, I visited with someone I really respected, Adrea Whitmer. She pointed me to her article. I read the article and tried again.
The second time, I did a better job and figured things out.
I have used MainWP since then.
It was Andrea's MainWP origin story that helped me and I was pleased when we could help tell Rene's earlier this year.
I would love to hear your MainWP origin stories. They are worth telling because they may help someone else decide.
Business Origin Story
While a WordPress and a MainWP origin story might be a nice to have, your business origin story is probably something you should have.
You have one whether or not you want to.
Some are super interesting and inspiring, while others are rather mundane.
Another word for a business origin story is a founder story (see Kindra Hall). But, like our hero, Thrasher (see above), the business has a beginning point, a backstory.
How did your business begin? What was happening? What problem were you looking to solve?
These are the questions you may ask. The answer may not be as interesting as, say, the beginning of Airbnb or Spanx.
So, what should you say in your business origin story?
Tell what happened. You don't have to be overly complicated.
Use the Before-During-After framework.
Before:
What was happening before you started the business that caused you to decide to start your business?
During:
What was happening when you started your business? What did you do? What were your challenges?
After:
After you became established, what were the effects of your journey?
This is a simple framework you can use to break down that story.
Wrapping it up
Simply writing your story can help crystalize our thoughts. Our thoughts are often unorganized and incoherent. When you go through the process of writing it down, magic happens.
Telling your story can help your clients relate and connect to you and your business.
Have you written your business story? Where have you shared your business story?
Let us know in the MainWP Users Facebook Group.