If you are a WordPress professional and you are on Twitter a lot, chances are you have come across Bridget Willard. She is a Twitter expert.
She even wrote a book about Twitter.
In fact, Bridget has written several books. I did not realize this, but a while back, I found her Amazon author page, and that's when I realize she has been busy.
She helps companies with Twitter, and she will even help WordPress plugin companies launch and gain customers.
She has a multitude of skills. Don't try to keep up; she will leave you in the dust.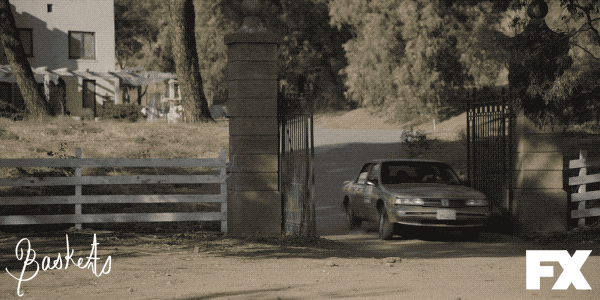 How did you get started in the business you have now? Are you a marketing consultant, social media expert, a WordPress pro, or a writer?
I'm a marketing consultant who also writes and manages social media accounts, primarily for WordPress-based businesses.
I started doing content and social media marketing back in 2009 when I was still in my office manager role at a general contractor. It seems I'm a natural, so I doubled down on my skill set.
You do a lot of training in social media. What are some of the biggest mistakes WordPress consultants make with social media?
The biggest mistake WordPress businesses do with social media is not being social. They don't follow people back, share other people's content, or spend time on the platform. They over-automate this side of marketing.
When and why did you decide to write "How To Market Your Plugin: A Framework for the Sleep-Deprived Developer"?
I decided to write this book in December after coaching a plugin developer. It occurred to me that no one has written this book so, why not provide a resource that is written in a way that speaks to developers. They understand frameworks.
How do you see the future of WordPress and the industry?
Every industry expands and contracts over time, and through those natural cycles will evolve. WordPress is currently consolidating ownership as small businesses cash out.
I don't like the term "gobbling up," but larger businesses can afford to buy out plugin shops. There are many reasons for a small business to cash out and many more for larger businesses to take them on. It's not a bad thing; it's completely normal in any industry.
You have been to and presented at a lot of WordCamps and meetups. What is your favorite WordPress/WordCamp memory?
My favorite WordCamp memory is the keynote I gave at WordCamp Seattle in 2018. That trip was sponsored by my then-client Pressable. I put lego pieces on a bunch of the chairs and referred to them — as an object lesson — at the end of the talk, and I showed the airplane-themed lego set with a great call to action.
Michelle Keefer and Robert Nissenbaum, project managed for this build, and even when people didn't turn in their piece for the group project, improvised with marketing copy from Jetpack. (See Pressable's Tweet)
We did it!

Our design is totally custom to the resources we had – the commUNITY came together and we're ready to fly into new ventures together!

Keep up with your new contacts!

You never know who had a lingering Lego in their pocket. #WCSEA #PressOn pic.twitter.com/0P2FgJEIvb

— Pressable (@Pressable) November 11, 2018
Is there a unique story behind the book "Dysfunctional Love Songs: Affirmations for the Hopeless Romantic"?
So, after the lockdown happened, I needed a project to work on. Thinking back to Nathan Ingram's encouragement to me to self-publish back at WC Seattle in 2019, I decided to write what I called a secular devotional. Basically, I took 21 songs that I sang and loved and wrote a book to myself on why I should stop reinforcing the romanticized dysfunction.
It was a successful test pilot for the next book, "Keys to Being Social: Being Real in a Virtual World," which is my life's work.
When did you decide to create the Launch with Words Plugin and ebook? How has it helped business owners and web consultants?
The ebook was an idea that my designer and BFF, Rhonda Negard, gave me, and it came out first. It occurred to me after rewriting the starter content for some WordPress themes that installing blogging prompts would be a value add for WordPress developers. Clients who use their site (to write) will appreciate the site and the developer (the website works).
If you Don't Mind Your Business Who Will
Podcast: How to Market Your WordPress Plugin with Bridget Willard
Twitter Course for Small Business
Why have you decided to brand yourself rather than as an agency or company?
I decided to brand myself because I am myself. A lot of people want to appear bigger than they are. With me, you get me. Sure, I have a few writers who ghostwrite for my clients, but my clients know that is happening. I am not interested in having a bunch of employees. My business is for my future and to bring me stability as a single woman.
You specialize in Twitter. What do you think of some of the new entrances such as TikTok, Clubhouse, and even the new Spotify Greenroom? Are they worth exploring?
Fads are simply that. Fads. TikTok/Reels are fun if you're bored. Clubhouse/Spaces/Greenroom can be places to explore if you're hosting events. Those are extras, desserts for companies who spend their marketing efforts wisely.
Where should you spend your marketing resources?
In order:
Your Website
Twitter
YouTube
LinkedIn
Then, if you still have time after blogging once a week and creating videos and don't want to ramp up your blogging to twice a week, then spend time elsewhere.
Facebook Page
Google Search Ads
Instagram
Facebook Group
Wrapping it up
Whether you are a small business or a WordPress product developer, Bridget has made it her goal to help you be more social while marketing your brand.
She has a whole variety of resources and is quick to help.
She is also a podcaster and has either hosted or been a guest on several podcast shows. Bridget loves the WordPress community.
Check out her resources and see how she might help your WordPress business.