So, over at the MainWP Facebook Group page (you are a member, right?), Luke Cavanagh brought up the issue of privacy in connection to the WordPress API.
It seems there is a trac ticket, #16778, that has been submitted for six years over at the Core Trac at WordPress.
For a couple of hours yesterday, I read through all the comments and a good time was had by all!
This was opened up because of a couple of different reasons.
Leak of Information
First, the API for WordPres sends information back to WordPress. It was slightly unclear the type of data sent when first discovered although the original submission said the number of "users and blogs."
"we've noticed that WordPress will send how many users and blogs are in a given installation during the GET to api.wordpress.org together with the installation URL in the headers."
This is, of course, concerning to those who wish to guard privacy including members of the MainWP community.
Option to disable
The second reason of the ticket was to ask the core contributors if there could be a disable option for sending this information back to WordPress.
"Is there any reason why this is done? It seems quite a leak of information. Can it be turned into an option defaulting to off and admins can opt-in if they want to report how many users/blogs are currently there?" Trac Ticket

Manage all your WordPress sites with the MainWP Dashboard

WordPress Management for Professionals

All MainWP Pro Extensions are available through one of our convenient bundled packages.
What followed for six years was a series of comments, submissions, pending, closes, and reopens.
In addition, several developer-based technical solutions were offered, many of which seemed to be inadequate.
As such, in the six years, while there was a continuation of the ticket, there was very little activity until the past 15 months.
Several issues at play
There are several issues at play during the process of this request. The first is that it seems to have had little visibility.
This is the reason Cavanagh raised it in our Facebook group. He was hoping to send those concerned to the ticket and bring a greater awareness.
The second issue is how willing the volunteer-led core team was willing to implement a UI feature to disable the info sharing.
Finally, there is the issue of which side people are on regarding the privacy.
WordPress, it seems, doesn't really gather much information according to the team members. Some are okay with this as long as there is some kind of disclaimer.
As such, the WordPress team doesn't see an urgency to addressing the situation.
Some are insisting on the disclaimer and developers in other countries say it is a legal issue.
"When we're talking about the data being passed it's important to clarify whether it contains personal information or identifiers. Aggregated and de-identified data is not in violation of European laws or directives, although users should still have a right to opt out of it. " Heather Burns
Some wish for a way to disable the information being shared in the admin area with a simple check
Samuel Wood, also known as Otto, explained some of the history around how this little feature became part of the WordPress core.
"Specifically, this code was imported during the merge of WordPress to WordPress-MU, when multisite was added. The reason for this particular data being sent has to do with the possible necessity of providing alternate upgrade paths for large installations." Otto
So, it began when WordPress merged its basic install with the Multisite install.
"When in multisite mode, WordPress stores each site in the network as a separate set of tables. For anybody who has done an update on such a site, you'll know that there is an "Update Network" process which runs through each of those tables performing any changes to them that may have happened in the update. These can be as simple as running some queries to update a few rows in the options table, or entire schema adjustments. While this process is fine for smaller installations, it won't work on truly big installations. Too slow, basically." Otto
He seemed to explain why the data collection existed.
"So, these checks exist in the API just in case an update ever needs to be created specially for larger instances of WordPress. They were added to the update checks solely for that reason. They're not there specifically for data gathering purposes." Otto
Nevertheless, many developers still want a way to disable this for their own piece of mind as well as their own customers.
Enter My Precious
One of the developers, Danny van Kooten, created a little plugin that currently sits in the GitHub repository that disables the data collection to WordPress via the API.
It is called My Precious.
Can you hear the Lord of the Rings music playing now?
So, we thought we would give you instructions on how to install the plugin in your MainWP dashboard for all the websites you monitor.
Coolio?
Installing My Precious with MainWP
Danny van Kooten created the plugin My Precious which you can find here https://github.com/dannyvankooten/my-precious
How to add the My Precious plugin to "Quit leaking sensitive information to WordPress.org, where the data is beyond our control."
Step 1: Download the My Precious Plugin (this is install ready version from https://github.com/dannyvankooten/my-precious)
Step 2: In your MainWP Dashboard navigate to MainWP Plugins –> Install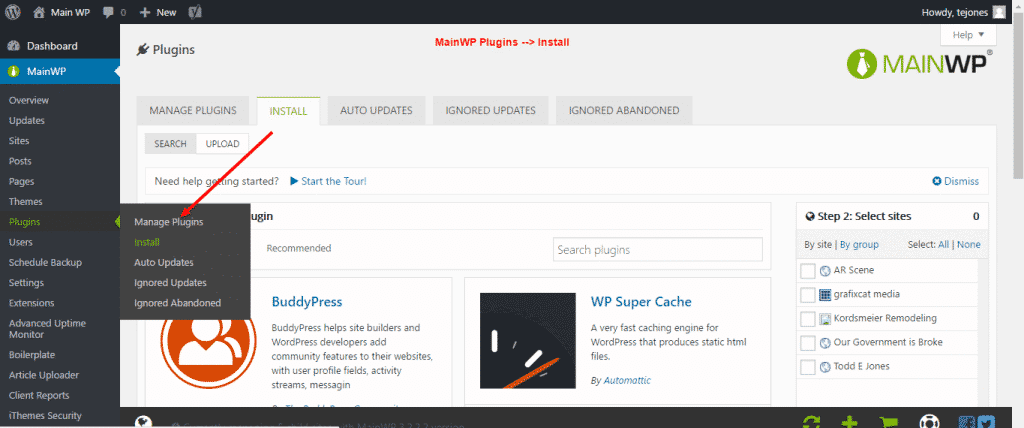 Step 3: Click Upload on the top left of that page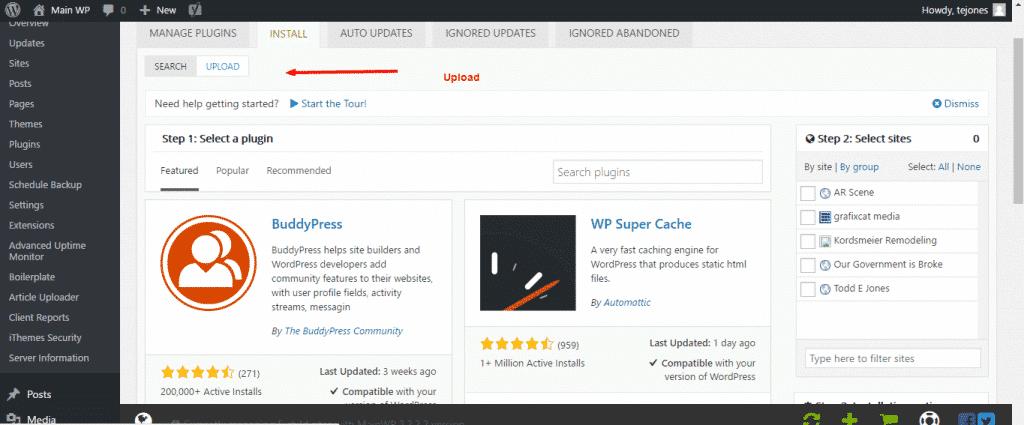 Step 4: Upload the My Precious file from Step 1 then select the sites you want to install it on leave both "Installation Options" checked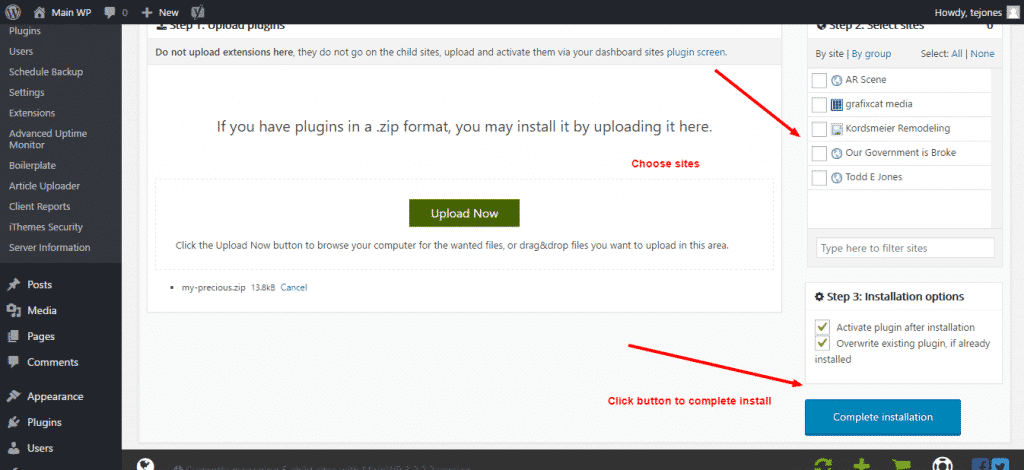 Step 5: Click Complete Installation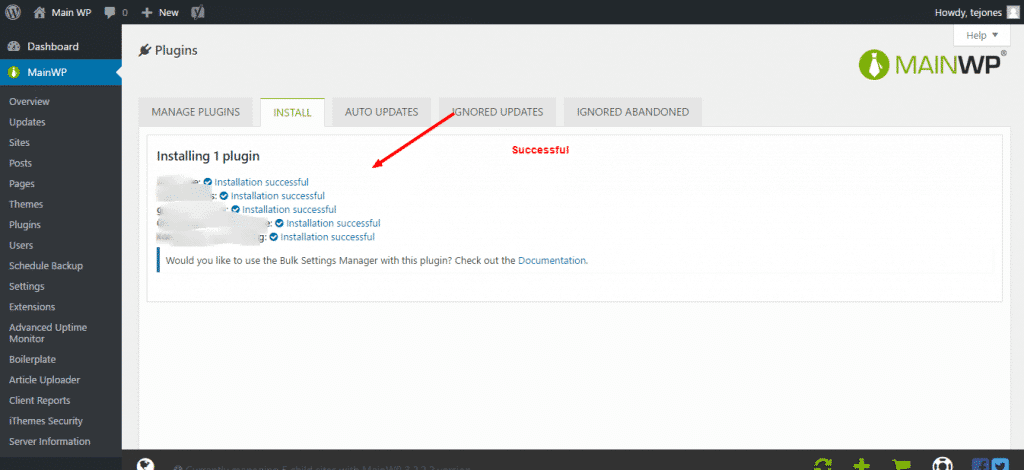 All your sites are now protected from leaks of information back to WordPress.org
According to MainWP, "We prefer having an option to having .org track us or not since we are strong on privacy."
There you have it. Protect your websites from the leak of information back to WordPress.org.
Download My Precious Plugin
Over to You
What are your thoughts?
Leave a comment below or join us in the Facebook Group to discuss this subject more.