A little over two years ago, I decided to write an article on WordPress page builders. In reality, I wanted to know how many there were. I started a spreadsheet to keep up with them.
It was a pretty long article and in the end, we came up with some 33-page builders. I know I missed some too. For example, I didn't list Avada because it is a theme framework that includes a page builder.
The landscape has changed drastically since April 2017 when the article was published. For instance, Gutenberg has launched. Even though Gutenberg is not consistent in everyone's workflow, it has changed how things are being done.
Even so, the need for page builders hasn't slowed down. The best ones have gotten better and bigger while some have gone away or changed directions.
This article is an update to that article published in early 2017. If I do not mention a page builder that was originally in the article, then it is still going strong. Few can argue that Elementor, Divi, and Beaver Builder have taken more of the market share.
Without further adieu, let's look at some updates.
Visual Composer and WP Bakery are strange bedfellows
Frankly, I'm not quite sure what to make of this situation. These days, Visual Composer is seen as a website builder and WPBakery a page builder. They try to clear it up in this article earlier this year, but it seems even more clear as mud.
Well, VC is a new product with an old name,
"Visual Composer Website Builder's code was built from zero with React.Js. It does not use any of the WordPress shortcodes. It was developed using the feedback from our users to offer them the best experience possible."

Manage all your WordPress sites with the MainWP Dashboard

WordPress Management for Professionals

All MainWP Pro Extensions are available through one of our convenient bundled packages.
Visual Composer is a website builder and was built using React.JS. You can build a complete website using VC now, just the content.
It is no longer a part of the Evanto marketplace. What to do with the old shortcode laden page builder? Rename it, of course. So, now it is called WP Bakery.
Here is a video that explains the changes.
Maybe it was all a marketing ploy, I don't know. The company talks as if it was an honest mistake and they are trying to own that mistake. That being said, VC is not really a page builder anymore and might be worth taking a look.
WordPress Repository page builders
There are a number of page builders on our original list that have not been tested with the latest 3 major releases of WordPress.
These include:
Octonis Page Builder
Forge – Front-End Page Builder -The website also no longer exists
BCorp Visual Editor –
WDS Simple Page Builder –
Tailor page builder
Aqua Page Builder
Page Builder by WooRockets
One can assume that these are no longer priorities for the developers.
Unyson is still in the WordPress repository, but the official website has a link to Brizy for a page builder. The website makes mention of a framework. Does this mean they are changing their focus? Maybe they are looking to include Bizy for the page builder in their framework?
Onepage seems to be called Onepager or WP Onepager. The official website suggests that it is more of a landing page builder but it still drag & drop.
Pagelines has been removed from the WordPress repository even though it still has its website. The message in the repository says,
This plugin was closed on December 8, 2018, and is no longer available for download. Reason: Guideline Violation.
Other page builders
Two CodeCanyon plugins we mentioned previously are no longer available for purchase. These two are Creator – Visual Page Builder for WordPress and PT Builder | WP Drag & Drop Page Builder.
Velocity has no website anymore, and the same is true for Awesome Page Builder. Oxygen Builder has a new version and a new website. Upfront has been retired by WPMU Dev. Fact is, the company is changing directions with a few of their products and focusing on the ones their community likes the best. Upfront was retired in April of 2018.
As far as Carrington goes, it is not listed as a product on the Crowd Favorite website.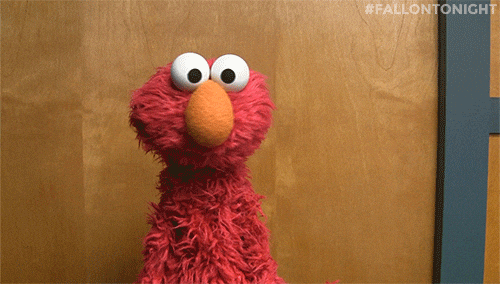 Add Brizy to the list. Brizy looks like it might be worth exploring. Interestingly, they offer a WordPress as a Service program (WaaS). Brizy is a product of ThemeFuse who is also behind the Unyson framework.
Finally, there is yet another page builder to add to the list, OffSprout.
Wrapping it up
In spite of the landscape change, there is still a need for page builders. Page builders can help you build custom pages in minutes versus hours, and the market has greatly matured.
What is your page builder of choice? Have you changed over the past two years? Let us know in the comments below.