More than once in the past week, I have seen friends refer to this time of year as the "ber" months. We have crossed into September with October, November, and December on its heels and undoubtedly things get a little more hectic.
In the United States, that means we will have Fall weather. What season is it in your country?
I love the Fall. I love the cooler weather and some of the other holidays we have coming up.
So, as we enter September, we look at our September roundup, including a major acquisition (surprise!), a new way to talk about Gutenberg, and how to apply to speak at an industry conference.
Are you ready?
Let's go!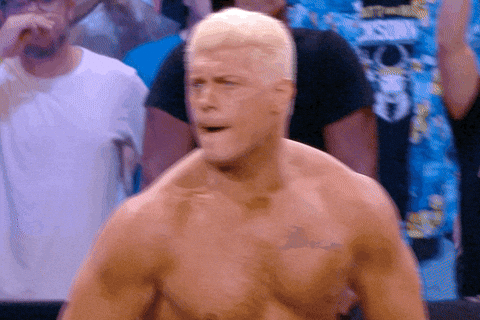 Digital Ocean and Cloudways join forces to host more websites.
Two of the more popular hosts in the web agency space are joining forces. Digital Ocean is acquiring Cloudways bringing the two together.
Cloudways Co-founder Aaqib Gadit, said in this article,
"We have worked closely with DigitalOcean since 2014 and have developed a strong friendship and partnership with their team since that time. Both companies are uniquely aligned with a focus on simplicity and making life easier for our SMB customers and I have no doubt that both culturally and technologically, DigitalOcean will be a great home for our customers and our employees." Source
The deal should close sometime in September and it appears that Cloudways will remain as a standalone for now.
According to Bloomberg, the deal is around $350 Million. Not bad for a couple of hosting companies.
"DigitalOcean will buy Malta-based Cloudways in a bid to pick up more small-and-medium sized business customers. The transaction is expected to close in September, and a "significant portion" of the $350 million will be paid over a 30-month period following the completion of the acquisition, DigitalOcean said Tuesday in a statement." Source
Chalk this one up as an acquisition in the WordPress space, although it is not WordPress-specific.
Should we stop saying Gutenberg?
WordPress developer Fränk Klein makes an interesting request at the Humanmade blog. His suggestion is that we stop saying "Gutenberg" because often we are referring to a certain feature in the Gutenberg Project.
"When you say 'Gutenberg', you are therefore referring to the entire project, which may not be what you actually mean."
He also noted that the plugin is called Gutenberg, giving more confusion to the project as a whole. Nevertheless, a major part of the project is now integrated into the WordPress core.
"However, what's in the plugin might not even be part of WordPress Core right now, which is a big part of the confusion for developers. Just because something is in a merged Gutenberg PR or in the docs doesn't mean it's available for you to work with."
He notes that various parts of the Gutenberg project have their own names such as "block editor," the "template editor," the "widget editor," and the "site editor."
I think he makes a good point and it would be better to refer to the specific part of the Gutenberg project we are discussing.
What do you think?
Applying to speak at an event? Allie Nimmons has some advice.
With WordCamp US coming next week, it is apparent that WordCamps are back in full swing. You can see some of the upcoming camps here. You may also find other opportunities at WP.Events.
Various areas have WordPress Meetups as well. It is important to note that many of these events will actually put out calls for speakers.
They all have a process for doing so.
WordPress professional Allie Nimmons wrote a good article on how to apply to be a speaker at these events.
Nimmons does a great job of answering some questions you may have if you have never applied for an event. I like that she notes you should have a good speaker bio page available.
"Having a good speaker bio is super important if you plan to apply to speak at events. In fact, you may want to write one and then save it so you can use it consistently across all the events you apply to."
She does a nice job of breaking down the things you need on your speaker's bio page.
Nimmons' article is a very, very good "how to" on applying.
Have you ever applied to a WordCamp or any other conferences?
Wrapping it up
Have you ever applied to speak at a WordCamp? What was that experience like?
What are your thoughts on the Cloudways acquisition? Do you think we should change how we talk about Gutenberg?
Let us know in the MainWP Users Facebook Group.