It's that time again. We are barely a week into August, and it's time for a new WordPress Roundup.
Today, let's discuss the overview of WordPress 5.8, local environments, web accessibility, an RSS feed site, and organizing a series of posts.
Let's ride.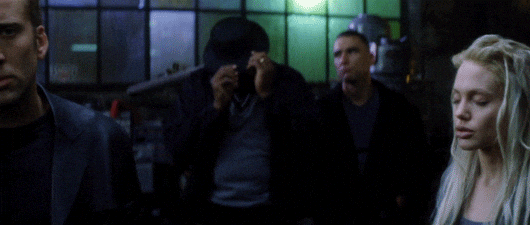 Overview of WP 5.8 by Pagely
The latest of all WordPress updates is WordPress 5.8. Gutenberg continues to become an important part of the WordPress dashboard.
The new update sees new support for WebP and a few other developer things of interest.
Pagely offered a nice overview of what's new with 5.8.
WP Local Environment review
Looking for new options for a local WordPress environment?
Jonathan Bossenger did a review of two at the Delicious Brains website.
Manage all your WordPress sites with the MainWP Dashboard
WordPress Management for Professionals
All MainWP Pro Extensions are available through one of our convenient bundled packages.
Bossenger tested Craft Nitro and DevKinsta for his job and shared his thoughts with the website.
It appeared that his work with Craft Nitro did not go as well as he liked.
"So eventually, I have a working WordPress install using Nitro, but it was a bit of a pain to get it installed. I'm not sure if that database IP address will ever change, meaning I'd have to update my wp-config.php if it ever did. I'm also not entirely sure everything else will work as I expect it to, and by the time I managed to get WordPress installed, I was too frustrated to care to find out."
DevKinsta, a managed hosting Kinsta, seemed to fair much better as Kinsta is known for its WordPress environment.
"I liked the site dashboard. It's clean but gives you all the site info you need and includes links to open the site locally in a browser, push the site to your Kinsta staging environment, view the database manager (which uses Adminer), or open WP Admin. You also have options to view the local site's email inbox (I assume this is if the site has sent out emails, and you need to view the contents)."
If you are working strictly in a WordPress environment, it sounds like DevKinsta is the better option.
What local WordPress environments do you use?
Web Accessibility required by Colorado government websites
Web accessibility has gained ground in being considered important in recent years. We interviewed accessibility expert Colleen Gratzer to learn more.
Making its rounds in the web development world recently is the new state law in Colorado.
The state passed a law making accessibility required for state websites.
This type of thing has been coming for years. You can argue it should be implicit with the ADA.
"After freshman Democratic Rep. David Ortiz of Littleton was elected in 2020, he became the first person who uses a wheelchair to serve in the Colorado General Assembly. This year, Ortiz led efforts to incorporate some federal protections for people with disabilities into state law, making it easier for them to sue the government for discrimination."
I have always thought that if you had a government website, you had a responsibility to be accessible. If more states take Colorado's stance, it will be required.
RSS feeds without a plugin via the blocks
For years, to run a curated content website, we had to use an RSS plugin.
For now, it still may be the best way, but with Gutenberg, that may change soon.
I came across an article on Ephemeral themes that show how to use a Gutenberg block to display RSS posts.
What's more, with a little JSON, you can create specific styling for your block.
Call me very interested. I remember observing as Topher DeRosia showed us his RSS website that pulled all of his content into one place.
I thought it was clever, and now, it looks like you can do this with Gutenberg.
Now, we just need someone to create a pattern for those blocks.
I am intrigued and may try it out soon.
Organize Series has a new home
Do you ever publish a series of articles? I mean, anyone who has run a blog or publication has, right? You can even make a case for it being good for SEO.
Publish Press, a company behind a plugin I have used before, has acquired a plugin that allows you to organize a topical series of posts.
"On the frontend of your site, Organize Series makes it easy to showcase your series. The plugin will automatically add a metabox to posts that are a part of a series. You can also add the same display with a widget or shortcode."
I like that. Very easy to go back and read others, and I can use that on my local lifestyle website.
The acquisition was termed a Donacquisition. Darren Ethier asked Publish Press to make a donation for taking over the plugin.
"Darren asked us to make a charitable donation as part of the handover. We chose the American Journalism Project (TheAJP.org). Over 2,100 communities in the U.S. have lost their local newspaper since 2004. The AJP is trying to reverse that trend. It is a non-profit that is investing in local news. Their goal is to help grow newsrooms that hold the powerful accountable, combat disinformation, and deepen civic participation."
That's a nice way of doing the change.
Now, if you will excuse me, I will find the plugin to see how I can use it.
Wrapping it up
Word is that WordCamp US is back on this year. We will keep watch for the news and bring it to you when it is available.
For now, it appears to be in October.
Are you ready to attend WordCamps again, or are you okay with waiting until numbers die down again?