Let me ask you a question. You might want to sit down for this.
What do you call yourself?
Are you a website designer? Are you a website developer?
Maybe you refer to yourself as a digital marketer?
We have a lot of titles for what we do here in this industry. You may refer to yourself as a freelancer or a freelance web developer.
We can get hung up on names for what we do, but one this for sure, we need to be ready to put on a consultant hat.
After all, we consult our clients. We consult them about the strategy of their website and their digital marketing efforts.
Today we are going to chat about some important parts of running a website consulting business.
You ready?
Manage all your WordPress sites with the MainWP Dashboard
WordPress Management for Professionals
All MainWP Pro Extensions are available through one of our convenient bundled packages.
Let's roll.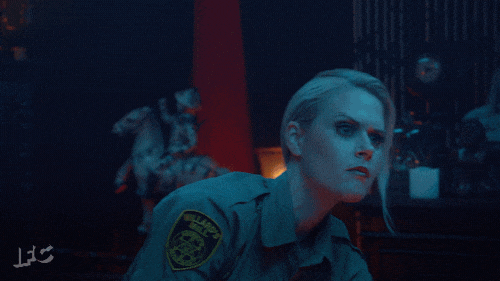 You are a business dang it!
I meet a lot of people who jump into the freelancing world, and they act like they are still stuck in a job.
I know that in the beginning, you are often chasing jobs and gigs to keep the lights on, but if you aren't careful, you will end up giving up the very things you fought to become.
People will let clients set rates for them. People will let clients tell them when and where they can work.
No. Don't. Just don't.
Clients go to the independent contract thing to save money, but often they treat their contractor like an employee. Maybe it is an oversight, perhaps they just don't know, and maybe they haven't adjusted.
Erin Ollila outlines this whole scenario in her post at Skyword. In the article, she rightly says,
A freelancer is often not in control of a project. Instead, they complete assignments given to them and move on to the next.
When you begin to look at this thing from a tax standpoint, you pay your own taxes and your own business expenses. What that means is, you are a business.
You might be a sole proprietor, you might be an LLC or incorporated, but you are a business.
As a result, freelancers will also treat the entire relationship with their clients like they are employers.
One example is doing the work and waiting to get paid from the client without having this outlined. The result is that they wait and they wait to get paid. Often the client will wait to pay the contractor until the last minute.
When you start a relationship with your client, bring your agreement to the business relationship that outlines how you get paid and when. Additionally, you should not begin work without a down payment.
To niche or not. . .
This is the $100 Million question. I watch freelancers ask this question every day.
Do you want to niche?
If so, then niche.
Do you like working with a variety of customers? Fine, do that.
The real questions you should be asking is what is your position. Your position is something that you do no one else or few others, do for your customers.
A few years ago, I did an article about a company called Schlep. They are a boutique furniture delivery service based in Chicago and Kansas City.
Their tagline is "Your neighbor with a truck." The premise was they contracted with "neighbors" that they call Schleppers who will come and deliver furniture from boutique stores. They specialized in doing this kind of service for companies who cannot have their delivery drivers.
Schlep uses an app to facilitate service. The customer schedules the delivery.
The app asks the customer how they like their coffee.
"Another differentiator is the Schlepper's personality. When a user sets up a delivery, one of the questions asked is "How do you like your coffee?" When the Schlepper arrives, he has the coffee for the client. Little things like this help reveal the nature of the Schlep culture." Source
The reason is that when they arrive with the furniture, they have a cup of coffee waiting for the customer.
You see differentiation.
Find your company's differentiation.
One way to do this ask yourself, "What do I want to see changed in my industry?" What do you want to see changed in your industry? How do you work to see that change?
Don't neglect self-care
The thing about working for yourself, especially if you are in a service business, there is never enough time in the day.
If we aren't careful, we will look up while and find ourselves working deep into the night knowing we still have lots to do.
Self-care is critical.
These days, more people recognize the need for self-care. It is essential to take care of ourselves if we are going to meet our goals.
In WordPress, organizations like WP&Up are helping facilitate this need.
Find the things that make you happen don't neglect enjoying those things.
When it comes to self-care, I think of the words of the late Jimmy Valvano shortly before he passed away. In 1993 Valvano was struggling with cancer when he received the Arthur Ashe Courage and Humanitarian Award. He delivered a profound speech, including his recipe for a good day:
When people say to me how do you get through life or each day, it's the same thing. To me, there are three things we all should do every day. We should do this every day of our lives.

Number one is laugh. You should laugh every day. Number two is think. You should spend some time in thought. Number three is you should have your emotions moved to tears, could be happiness or joy.

But think about it. If you laugh, you think and you cry, that's a full day. That's a heck of a day. You do that seven days a week, you're going to have something special.
Source
Valvano's recipe for a good day includes laugh, thinking, and emotions moved to tears.
Some of the things that help me are pets and music. It's hard to beat the love of a pet, and music takes me to another place.
What do you lean on during trying times?
Also, having that friend you can chat with when things aren't going well is extremely important.
Don't neglect your self-care.
Build a process to make things smoother
There are only so many things for which we can use technology. At the end of the day, we are working with people. We can't forget that.
Nevertheless, we can create a process for doing our tasks and help it be smoother and smoother.
You can create a process for onboarding so that you know how you bring a new client into your system every time.
Using a proposal software with premade templates make that process easier. There's nothing worse than creating a whole new proposal every time.
Updating client websites? Using a tool like MainWP can shave hours off your time every single week.
Sending invoicing and getting paid can be streamlined using something like Quickbooks, Sprout Invoices, or WaveApps.
Don't let repeatable tasks dominate your time.
How can you improve your process?
Wrapping it up
In summary, finding a differentiation for your company, treating yourself as a business rather than an employee and taking care of yourself are three of the most important things you can do for your consulting business. Additionally, creating a process for your business can give you back hours.
In this article, we focused on four essentials of being a website consultant. In a future article, we are going to discuss other essentials of being a website consultant.
What do you think is essential to being a website consultant? Have you dealt with any of these four elements?