Notice: This article is completely fiction. No part of this shall be considered true. Hopefully, you will find the Christmas Spirit so that Santa's sleigh can fly this year.
We have had many Q&A articles over the years here at MainWP, but this one is very special!
Dennis noticed a testimonial from a guy named Kris a while back. We looked into it and it was actually Kris Kringle. Yes, THAT Kris Kringle!
The one and only Santa Claus.
After months of trying to get in touch with him, he finally answered our email and agreed to do a Q&A for the MainWP blog.
So today is our Q&A with Santa and how he uses MainWP to keep his websites, ehem, flying. So grab your Christmas Spirit and help fly the sleigh!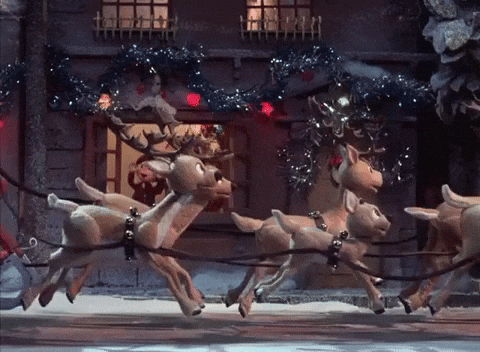 When did you start using WordPress?
Back in 2004, I started to get frustrated with my old Frontpage website. The software was getting harder to maintain and updating my website was a pain.
Often, it would take me hours to make a simple update.
Further, I thought I might be able to sell some Santa merchandise and Frontpage just didn't seem viable.
In visiting with some friends, they told me about dynamic websites, built on a database and easy to update.
I looked into having one built, but the cost was over $50K for something pretty basic.
Then, one of my elves told me about a friend who was using an open-source Content Management System. I looked into it and found several.
We tested several in Santa's Workshop, and Bernard, the elf who would be taking care of the site, said he liked the WordPress one.
So, we went with WordPress, but we had a lot to learn.
We spent a lot of time learning the ins and outs of WordPress.
It took us a few years to get it together, but in early 2007, we launched our first WordPress website.
How many websites do you have Santa?
At first, we started with one. We thought it would be good to have a basic marketing website. It worked too! Children across the world used our interactive "Email a letter to Santa."
We still got regular mail, but this was handy and cut our physical load in half.
But, our representatives across the world thought maybe they could place orders to their warehouse using a website, so we created a new one just for orders.
We made that a full-on ordering website. It was specifically for Santa's Helpers to order products for their own warehouses.
As time went on, people wanted to know more about the elves, so we launched a site for that.
I think we are up to about 6 or 7 websites that we host. One is just for our magical hot chocolate! Various Polar Express events across the world order their hot chocolate from us.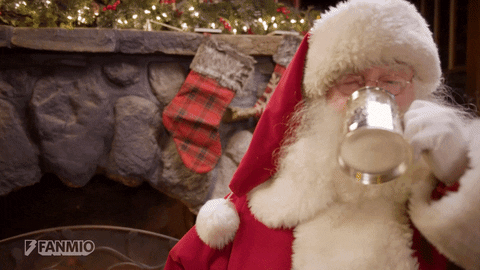 We also have a website to plan and schedule the Polar Express. It helps too.
They have all helped Santa's process become more efficient. Now we finish Christmas with time to spare and we all go to a Denny's to celebrate.
When did you decide to start using MainWP and why?
When we got over 4 websites, it become a pain just to run updates and backups. We had a process for each site, we just had to log in to each one separately.
Even worse, one elf would log in to one site and a different to another and we had no idea what was updated and backed up and what was not.
The elves aren't very good about logging their tasks. They are great at building toys, but not logging tasks.
So Bernard came to me and said, "Santa, we have to streamline the updating of our websites."
We went through a few different products, but in 2014 we came across MainWP.
What we really liked is that it was self-hosted. Heck, we had our own server rented for all our sites, there was no need to put info on another server or host!
We also liked our backup system so we didn't want to use something else. MainWP allowed us to do it all.
Further, we set roles for about 4 different elves who can go in and do updates. Bernard always logs in to check if everything is done.
It has worked really, really well for us. It keeps Santa humming right along! Ho ho ho!
How does MainWP save you time?
It saves us tons of time because we have one centralized dashboard to update all of our websites!
It was getting old logging into each site and the elves would get distracted while doing their website management.
This way, we get in, get it done, and we get out and we can back to the business of checking lists and making toys.
Also, we can update all of our websites at once using Updraft Plus. We have a dedicated server where we send them for easy storage.
A couple of years ago we were moving our dashboard to a new location and we needed to optimize our setup. We reached out to support and Keith Crain walked us through everything.
The support was fantastic. We didn't miss a beat!
How has MainWP helped you protect your websites?
We try to keep the sites updated and backed up. MainWP optimizes this for us.
One time, this green fella, I think they called him Grinch, tried to hack into our system and bring it down.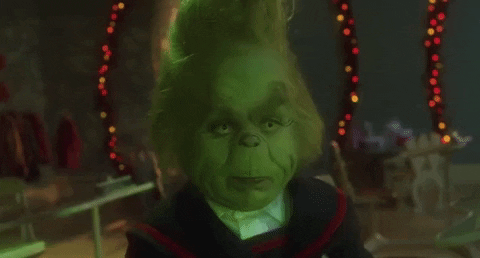 However, he couldn't breach our firewalls. He was mad. He sent me an angry email.
I just sent him a gift courtesy of Cindy Lou Who of Whoville. Never heard from him again.
Last I heard, he was going to Whoville for Christmas every year.
What are some other tools you use to help manage your websites?
We use a combination of Astra theme and Beaver Builder for the most part. We like Updraft Plus to back our websites up. We use Fluent Forms Pro to do our contact system.
Of course, we use MainWP and several of the extensions to keep our websites running smoothly.
We use WooCommerce to handle our shop for the warehouses. We have extended WooCommerce with the help of the Booster.
I'm sure there is a lot more, but that's all I can remember! Bernard handles most of the website management, so…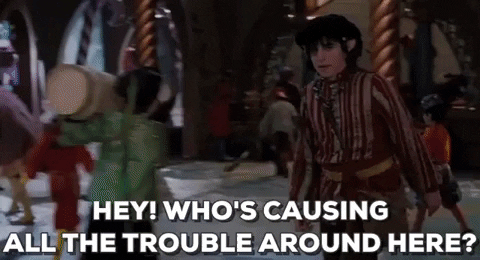 Wrapping it up
Even the big guy needs some help. We tend to think he can do anything, but with MainWP, he can streamline his online operation.
So, if you need help updating your websites at scale, now is the time to get started with MainWP! Let MainWP partner with you and your web care business.