What if you could have a salesperson on staff who can sell your maintenance plans all day long?
Well, you do. If you have a website maintenance service page, you have a salesperson who works 24/7 for you.
And that is why it is so important to make it as good as you possibly can.
Today we will look at three tactics that can help you sell more WordPress maintenance packages 24/7.
Start with the problem – no, really, just do it.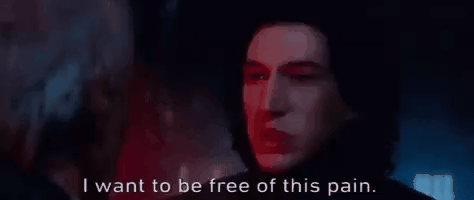 When my dad was a young man, it was expected that guys took care of their cars' maintenance. Oil changes, spark plugs, almost anything needed, you learned to do the task. It was like a right of passage.
By the time my brother and I came along, doing your own car maintenance had all but passed by. My dad wasn't doing it anymore either.
One time, he and my brother tried to change a fuel pump on my brothers' high school car. Let's just say it did not go well.
There are a lot of DIY people who are in business. Many of them use WordPress, but those who don't opt for a self-contained platform where they don't have to do the maintenance.
Your customers are not like that. They have businesses to run. They don't have time to research and install a plugin, optimize the settings, and troubleshoot when something goes wrong.
They want, they need, to spend time doing the things they do well and make them money.
My maintenance customers are happy to pay me to make sure software is updated, backups are created, and in general, everything runs smoothly.
And they really love having me when something goes wrong. And it will sometimes.
Therefore, when you build your website maintenance page, start with the problem.
Give them a glimpse at what it is like without your help. They won't need much help. All they need is a few sentences and/or a story.
In copywriting, one of the most used and most effective copywriting formulas is PAS, which stands for Problem, Agitate, and Solution.
Focus on the problem first, and then agitate it a little. After, they will be ready for your solution.
Emphasize benefits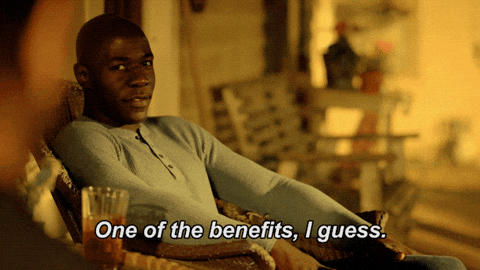 We know our service pretty well. We know what we do for the customer. We know the lingo we use and what it means.
However, our customers don't. They need to know how it benefits them. They need to know the desired outcome.
Now, I'm not saying do not talk about the features, but I am saying lead with the benefits here.
Features will give you industry credibility. You need to show your competence at your job. The benefits will help your customer see how that benefits them.
Therefore, make a list of your features. Put them all on one piece of paper. Every single one.
Then go through them, one by one, asking what is important about this feature. You might use the "so what" method.
Using the "so what" method, you simply ask "so what?" for each feature. Keep asking until you have an answer that touches your customer's emotions.
Another option for getting the benefits is to ask your customers. Find an ideal customer who is always willing to help you.
Ask your customers the perks of your service. They will give you different answers. Another question you might ask is, "If you recommended my service to a friend, how would you recommend the service?"
Match these answers to your features. Voilà. You have your benefits.
Lead with your benefits and explain how you do it with your features.
Offer a compelling call to action.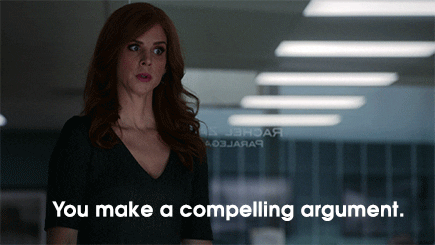 Offer a compelling call to action because what good is all that work if you have a week, flabby call to action.
It is as if some people talk about their service and then end it with, "if you would like to, you are welcome to sign up for our service."
Nah. Be more direct.
Here are three ways to make your call to action more compelling.
First, connect it to the desired outcome. This will depend on your sales flow.
Perhaps you get people on a call first to onboard. That's great.
So, your call to action would be, "Book a call today and never worry about your website again."
Maybe you have them sign up right on the page. No problem. "Get worry-free service."
You get the picture.
Second, be direct.
Let your audience know exactly what you want them to do, and don't dilly dally – start the CTA with the desired action. Wordstream
Third, avoid friction words. These are words that cause a pause in the action.
Words like "Submit," "Buy," "Sign Up," and "Download" are high friction words when used by themselves. These words imply that the visitor has to perform chores, and who likes doing chores? Nobody I know. Instapage
It's important to know that everything previous to the CTA builds upon the customer's ability to click the call to action.
Wrapping it up
Selling your website maintenance service can seem difficult, but the right business owner knows he or she needs the service.
They just need some help.
Let me add to the three points above two other things. First, you need credibility enhancers. Often, this is in the form of testimonials and case studies. This helps ease the customer's mind about working with you.
Second, don't forget the aspect of storytelling. Storytelling in various ways helps release a chemical in the brain called Oxytocin. This is the chemical responsible for empathy.
Storytelling will help you bond with your future customer and create likeability.
What does your maintenance service page look like? Let us know in the MainWP Users Facebook Group.