In this month's toolbox, we talk about tools to help you in several ways, including podcasting, CRM and funnels, database cleaning, and powering a website in the modern age.
As a web care business, we acquire new customers and websites regularly. These tools may be helpful as you onboard your new clients into your web care business.
Ready?
Let's roll.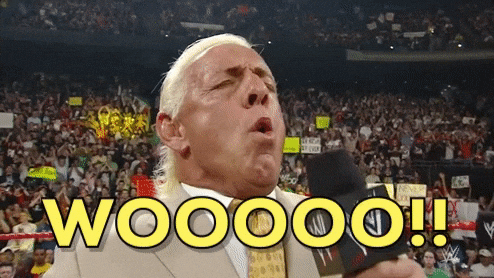 WP Sweep
Have you recently acquired a new website for your web care business?
You likely will do a lot of auditing of your new website, and one of those areas may be the database.
A great tool to use is a simple little plugin called WP Sweep.
Unlike many other database cleaners, it is simply a database cleaner. It doesn't add any additional tools.
The user interface is very simple to follow and you get the reminder to back up before performing the operations.
Lester Chan is the author and developer for the plugin. Other plugins may be more complex, but this is a nifty, yet simple plugin that only does one thing.
Web.Dev
Web.Dev is an initiative of Google. It is a hub of resources to help create better and more modern websites that power the web.
"Google believes in an open, accessible, private, and secure web. We want to help developers take advantage of the latest modern technologies to build amazing user experiences for everyone."
I found a couple of really useful tools that would be helpful in assessing new websites added to your web care business.
The first is Web.Dev's Measure tool. The tool uses Lighthouse data from the PageSpeed Insights API to measure the quality of a page.
It really is a useful tool for various areas of performance and how you can improve your page and, perhaps, improve your visibility in Google and accessibility.
PageSpeed Insights (PSI) measures several functional issues and will give you a pass or fail for Core Web Vitals.
In case you are wondering, MainWP.com passed.
PSI is excellent for grading the technical aspects of a web page according to standards from Google. If you are having issues with your SEO, it might be a good place to start.
Groundhogg
If you want a WordPress powered complete CRM and automation system, Groundhogg is a great option.
With Groundhogg, you don't need to get an email software account. All you need is an SMTP and you can set it up, all inside your WordPress dashboard.
To be honest, you can do everything you need to manage your customers for a Website Care business using Groundhogg.
Groundhogg has plenty of extensions and integration options, allowing you to use it with your favorite tools and forms.
I also think Groundhogg as a nice interface for the users in your CRM.
Using WordPress and Groundhogg, you can create your own funnel system for your website care business.
Zencastr
Zencastr has been my go-to for recording podcasts for the last six months. During the most recent season of my Conway Scene podcast, I was recording almost every week. It sure made things easier.
Zencastr takes care of the recording and with my paid account, they produce the audio file, and I also get my transcript. It saves me countless hours.
Each time I record a podcast, I create an episode. Each episode is like my own studio for myself and my guests. I can choose to record audio or audio and video.
Zencastr records each guest on a separate track that is processed in post-production.
Each episode comes with a unique URL that I share with my guest. Once the guest arrives, Zencastr holds them in a "green room" where it assesses their system to make sure everything works fine.
After the assessment, they are admitted into the episode. When I'm ready, I can click the record button.
Wrapping it up
You may assess your new clients' websites using these tools, but one thing you may also do is add them to your MainWP dashboard.
With a pro license of MainWP, you have access to the Lighthouse extension. The extensions use the same Google PageSpeed Insights API.
With this extension, you can keep up with the performance of your websites‌.
If you want to go deeper with cleaning up your database, Sebastian has written several articles that you can find below:
How to Use SweepPress WordPress Plugin for Site Database Optimization
I really like the idea of using something like Groundhogg to manage your customers, and if you are keeping your business WordPress centric, it is a great option.
Have you used any of these tools before? Let us know in the MainWP Users Facebook Group.