If you are part of the Atarim Facebook group, you will know Disha Pegu. She is the person who manages the company's community and the social media channels.
She keeps the conversation going, keeps it energetic, and she really is an advocate for website consultants and agencies.
She describes herself as, "A social scientist, huge supporter of diversity inclusion (everywhere), a compassionate marketer."
Indeed, she has experience in Project Management and marketing. She brings a lot of skills to the table for Atarim.
Today, we learn more about the Atarim Community Manager Disha Pegu.
What have you learned about being a Community Manager at Atarim?
We are still at a start-up phase so being a "community manager" really is an umbrella term for many responsibilities. So far in my Atarim journey of 1 year, I am learning that the industry is loaded with opportunities, I am acting as a facilitator and also a learner from the community.
The Atarim community has business owners who have been in the field for over 2 decades and also people who have just started off, so as a community manager I have to adapt to be a good cheerleader for every kind of community member I got.
The most important thing, however, is the fact that how important the role of a community is, for the community manager. I am fortunate to manage a community of the friendliest and warm people which in turn keeps me motivated. This wouldn't have been the case if for example I was a community manager of a rowdy group of online gamers and I am saying this from first-hand info from a friend who is actually doing that job and how difficult his everyday life is to manage that community!
What kind of work were you doing before you arrived at Atarim?
I was always working in marketing, but just before joining Atarim, I was working at a luxury villa rental agency (like Airbnb but only for villas) as a marketing assistant. (it has been a complete change of business area)!! I was talking to some super posh clients every day who only wanted to book a grand villa every other week for vacation!
What do you like to do for fun when you aren't managing communities?
The list is long, but some of my favourite things to do are my Zumba classes, and swimming; I LOOVEE to watch movies! And I enjoy long drives more than I should!
If you were a superhero, who would you be and why?
Wonder woman! She satisfies my feminist thirst!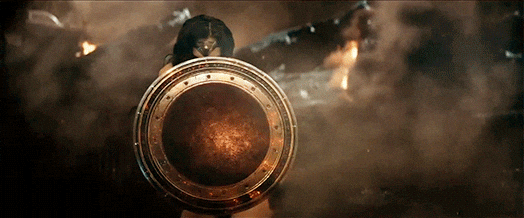 This is your first year at the Web Agency Summit. What are you looking forward to?
To make this happen!! Haha, but jokes aside. I am looking forward to many sessions personally, like Angela from AskWPgirl, Hans from Termageddon, and Michelle from StellarWP, just to name a few. It's my first time connecting with many key people in the industry and I am so happy to be making meaningful relations with them.
What kinds of tools do you use to stay productive and efficient?
Literally just one tool, "Todoist." I don't keep up well with using tools to stay productive. I guess I am the most productive during my work hours when I had a good sleep! Good sleep is my medicine to stay productive & efficient. No tools work for me.
How do you come up with things to talk about in the Atarim Facebook group?
Well, my head's always buzzing with ideas and topics! I can be really talkative! But I have to do that within an online space haha. So I jot down what I want to talk about with my community and just put it out there. I also have to mention that involving in conversations with people from the field and other FB groups helps me a lot.
What is something about you that would surprise those of us in your industry?
It's my first time in the WordPress space! I know it's crazy and very challenging for me, but I am loving it. There's so much to learn! What I am seeing is not just WordPress stuff but business owners and solo entrepreneurs who are just so good at what they do!
Wrapping it up
I want to thank Disha for answering our questions. She has learned a lot about being a community manager, and I thought those might be helpful.
You can find Disha in the Atarim – The Community for Web Agencies & Freelancers and the Atarim Web Agency Summit later this month.