In the December Roundup, we are going to talk about the State of the Word, a train going to the State of the Word, Big Orange Heart, a few acquisitions, and some worthwhile articles to read. Before we get to those, let me share a couple of pieces of news.
The WP Weekly Awards has closed and Davinder is tallying the results currently. He hopes to have them next week. I'm excited to see who won awards in the various categories.
On Thursday, December 2, I was invited to a roundtable discussion of the Year in Review for WordPress. Rob Cains was the host along with Davinder Singh Kainth, Ryan Waterbury, and myself. If you want to take a look at the things and (and technical glitches) we had to say, you can check that out here.
Now, let's take a look at our December Roundup.
Let's ride.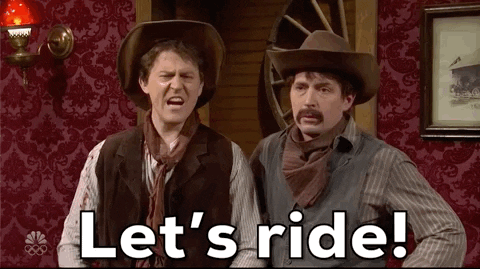 Cool Big Orange Heart Stuff
The folks at Big Orange Heart have some good things going on. The first one I found interesting was a coloring book.
A lot of people love coloring and it can be therapeutic as Cate DeRosia points out in this article.
So the team at Big Orange Heart decided to create a coloring book.
DeRosia takes you behind the why and how of the coloring book. The product is a direct way of supporting Big Orange Heart and you can purchase a copy at Amazon or you can reach out to the BOH team if you don't have Amazon access.
I 2022, WordFest Live returns and you have a chance to be part of the event. The WordFest team is taking applications for speakers through December 6th (Monday).
WordFest Live is March 4th and spans all time zones across the globe in a unique virtual conference experience.
WordFest Live is an event that celebrates the WordPress community and 100% of donations go directly to Big Orange Heart.
WordFest Live call for speakers
State of the Word in NYC
I have never seen a State of the Word. I think mostly because, in the past, it has always been held at a WordCamp US event.
When everything was disrupted last year due to Covid, it was moved online. This year it will be live-streamed from New York City.
["Join Matt as he provides a retrospective of 2021, discusses the latest trends he's seeing, celebrates the community's amazing wins, and explores the future. Expect to hear about a range of topics, from WordPress 5.9 and Openverse to Web3 and non-fungible tokens (NFTs)."
WordPress News
The online streaming move will likely make the State of the Word more accessible than ever before.
There will actually be some present for the State of the Word. One such person is Bob Dunn.
Bob does the train to the State of Word
Bob will be taking a train ride to New York City to watch the State of the Word.
In just a bit over a week starts the adventure. Do the Woo is Heading to the WordPress State of the Word 2021 https://t.co/PlwGMCd1HG pic.twitter.com/hwUfxrr7Xz

— BobWP aka Bob Dunn (@BobWP) December 2, 2021
In the article, he explains why he isn't able to fly to the event, so he decided to take a train. Well, that suits his brand just fine! He's gonna do a Woo Train ride from Washington to NYC.
"And so began the makings of a 6,500 mile, 8 day, two-way, cross county train trip to the WordPress State of the Word 2021. And yes, you heard that right. But this isn't about me lounging on the train and enjoying the sights and sounds of NYC. Sure the latter will surround me, but this is about the WordPress community and having you join me for the wild and crazy adventure."  Bob Dunn
He will be active with shout-outs and podcasts. I love the idea!
I'm looking forward to seeing how it plays out.
Choo Choo for the Do the Woo Train!
Articles to read
Here are a few articles in the WordPress space that I have come across recently that I think are worth noting.
David McCan takes a look at what you need to know about custom post types and Full Site Editing. David was helpful to me when I was choosing a CPT plugin for a recent project.
Matt Medeiros takes a look at how Lifetime Deals can be a bad idea for existing WordPress software companies who continue to support the projects.
John talks about the task of moving old URLs from search results (I need to do this right now!). We often delete pages and such and sometimes we have to manual remove the URLs.
Acquisitions
It seems that it's not a month in WordPress if we don't have at least one acquisition. Well, I have outlined three I know of since last month.
Automattic Acquires WPScan, May Be Rolled Into Jetpack in the Future – WP Tavern
Liquid Web acquired Modern Tribe on November 15, 2021.
Wrapping it up
That's all for this month's Roundup.
Do you plan on watching the State of the Word?
Don't forget we are still taking submissions for the Web Care Survey. The form closes on December 18, 2021.