It's that time of year when we review the year we have had. I am sure you have been doing that already for your own business.
In fact, a couple of weeks ago, I was invited to be in a WordPress Year in Review Live podcast. I had fun talking about what has happened and where we are going.
What are some reasons we do a year in review?
First, I often find I am surprised to learn some kind of pattern or trend that has happened. It can allow you to double down on the things that are working in the new year.
Next, I usually find something that was great that I managed to do. Usually, there is a milestone that I have forgotten. It is easy to remember the "landmines" (disruptive things in life) that happen each year, but so easy to forget the good things.
Looking back may surprise you with the milestones you or I accomplished. To me, it's like taking a trip down the good memory lane.
With that being said, I wanted a quick year in review of the MainWP Blog. I am going to highlight a few articles that were important and/or popular among our community.
So, grab some eggnog (eww, don't do egg nog, do coffee, mmkay?) or tea or coffee, and sit back, pet the dog (or cat) and take a trip down memory lane of 2021 at the MainWP blog.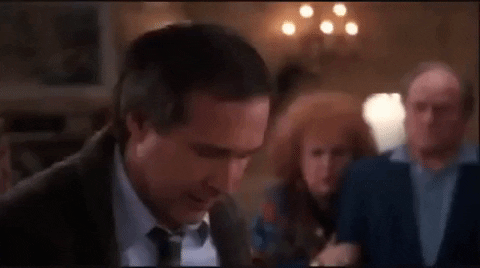 New to MainWP? Here's where to find help
Sometimes, I just think something should be created for the MainWP community. This was one of those. I wanted some kind of centralized location or article where people can start needing help.
I visited it with MainWP team member Keith Crain.
"New to MainWP? Welcome to the family! We are happy you are here.

Now, I know, I know, sometimes getting started with MainWP is like drinking from a firehose. There is so much to learn.
In this article, I talk about the Official MainWP support pages, support, the MainWP Facebook Users Group, the MainWP community forum, the Knowledge base, and the MainWP Github.
Further, I share a few articles that have been written for some time at MainWP.
How to Disable Google FLoC on your Child Sites
With the emergence of FLoC by Google, developers began seeing how they can circumvent this process.
Federated Learning of Cohorts or FLoC is a Google tracking method meant to replace cookies. However, many are skeptical. As a result, WordPress consultants are looking to disable FLoC on their websites.
"WordPress may or may not end up having a filter or a setting in WordPress core that can be used to disable Google FLoC on your site. But for the moment you can use the following code snippet on your connect child sites."
Sebastian Moran gave a great tutorial in this article on how to use the Disable FLoC plugin to disable it on all your MainWP child sites.
5 things I learned writing 400 articles at MainWP and there is probably a GIF for that
5 things I learned writing 400 articles at MainWP and there is probably a GIF for that
One day I was looking inside the MainWP dashboard in the posts section and realized I had hit 400 articles. I was astonished.
I started thinking, "this is a milestone of some sort."
So, I thought, "what have I learned?"
I began to put some thoughts together and voilà, it became an article.
"I happened to notice this week that I had written 400 articles for MainWP. Some might call that a milestone. That is a lot of articles.
"The MainWP articles have always been there like a good friend who never leaves. Each week, whether I feel like it or not, the article is waiting for me to write. And so I write them."
Here are my five lessons… no wait, go read the article! 😉
I have made my share of mistakes, I keep formulas ready, I try to listen to my audience, you never know what will be popular, and I try to keep it fun.
Take a look, see what you think.
Using the FluentSMTP Plugin for Reliable Site Emails
Over the years, the ability of your WordPress website to send email has gotten more complicated.
I can remember when you just launched your site and the site sent the emails as they should be and they never went into the SPAM box.
These days, you have to have some help like an SMTP plugin.
In this article, Sebastian gives a quick tutorial on how to set up the FluentSMTP plugin, one I have started using recently.
"Having reliable site emails is something that can be a major pain to deal with. Luckily there is a new plugin from the makers of FluentCRM and FluentForms. The new plugin is called FluentSMTP and using the plugin will fix the issue of having reliable site emails."
Check out this article from Sebastian!
Toolbox Roundup: Enjoy your own online video arcade
Put this article as one of my favorites to write in 2021. I have started doing a series each month called the Toolbox.
It is a chance for me to introduce the MainWP community to some cool apps and tools, and sometimes, I have some fun with it.
This particular article is exactly one where I had some fun.
"When I was teenager Todd in my sleepy little hometown of Northern Arkansas, we had a place or two where we would hang out on a Friday night.

"One of those places was the Playful Quarters. As you can imagine, it was a video arcade. I would imagine we had a couple of dozen video games in that place.
"We spent our time going from one game to the next or watching one of our buddies play. There would be TVs on the wall playing episodes of Night Trax."
So, in addition to a couple of tools, I found a great place you can play those old arcade games online for free.
Whoa, so much fun! Wasting so much time!
And what do you know? This article was popular as people relived the old days of the arcade.
Five more articles
Here are five more articles from the year 2021 that you might want to check out.
Using MailerSend for transactional emails on your WooCommerce Site
Installing MainWP extensions with confidence: A guide to help
Use these tactics to help you sell more WordPress maintenance packages 24/7
Using the Ultimate Dashboard Plugin for Cleaner Client Dashboards
New Year: 6 tips for 2021 and one tip you will disagree with
Wrapping it up
It is an honor to write articles for you, my MainWP friends. I do enjoy it and there are weeks when writing here is my constant.
I have made many friends in the MainWP community including the MainWP team.
There will be another year-in-review focusing on the Q&A articles. And, you know how I am, I get creative this time of year. You will see that in the next few weeks.
Tell me what article you liked the most in 2021 at MainWP at the MainWP Users Facebook Group or in the MainWP Community forum.